CBSE 12th History Board Exam 2020: Check Answer Sheet of Previous Year's Subject Topper
Check the previous year's History Topper's answer sheet to know the right format and pattern of answering questions. Score full marks in Class 12th History Board Exam 2020 by referring to the model answer sheet.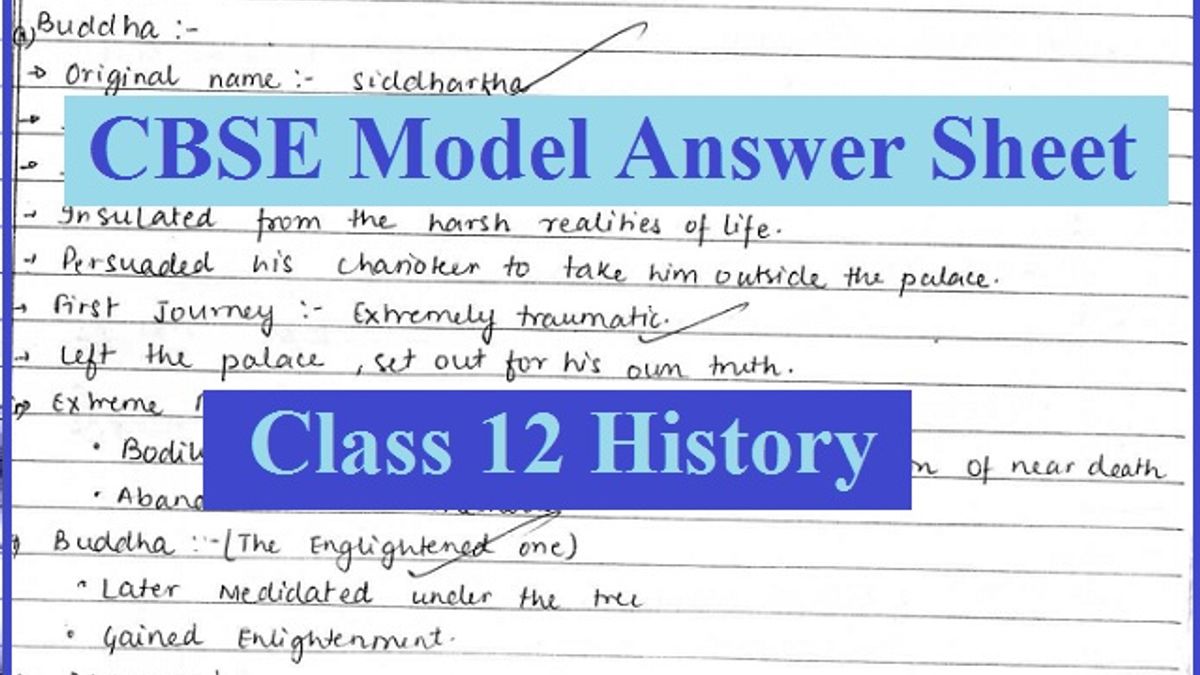 Check Answer Sheet of Previous Year's Subject Topper
Every year CBSE publishes a model answer sheet for various sheets for students to understand the correct way to answer questions in order to get full marks. These answer sheets are usually of the previous subject toppers and are uploaded by the CBSE on its official website.
Importance of CBSE Model Answer Sheet
Apart from the content of the answers, the presentation and chronology of answering questions play a crucial role in the evaluation of the answer sheet. Students can refer to the answer sheet of previous year toppers to know the correct format and way of writing a good answer. The model answer booklet helps students to easily understand the art of delivering maximum information in minimum words.
Download CBSE Class 12 History Subject Topper Answer Sheet
Snapshot from CBSE Class 12 History Model Answer Sheet:
Students appearing for CBSE Board Exam 2020 can also refer to the following links to access more resources for better preparation and revision.