Brain Teaser For IQ Test: Can you guess whose parents are rich in this picture within 11 seconds?
Use your wisdom this Wednesday to judge which kid in the picture has rich parents. This brain teaser will test your visual sharpness and cognitive skills together. Hurry Up!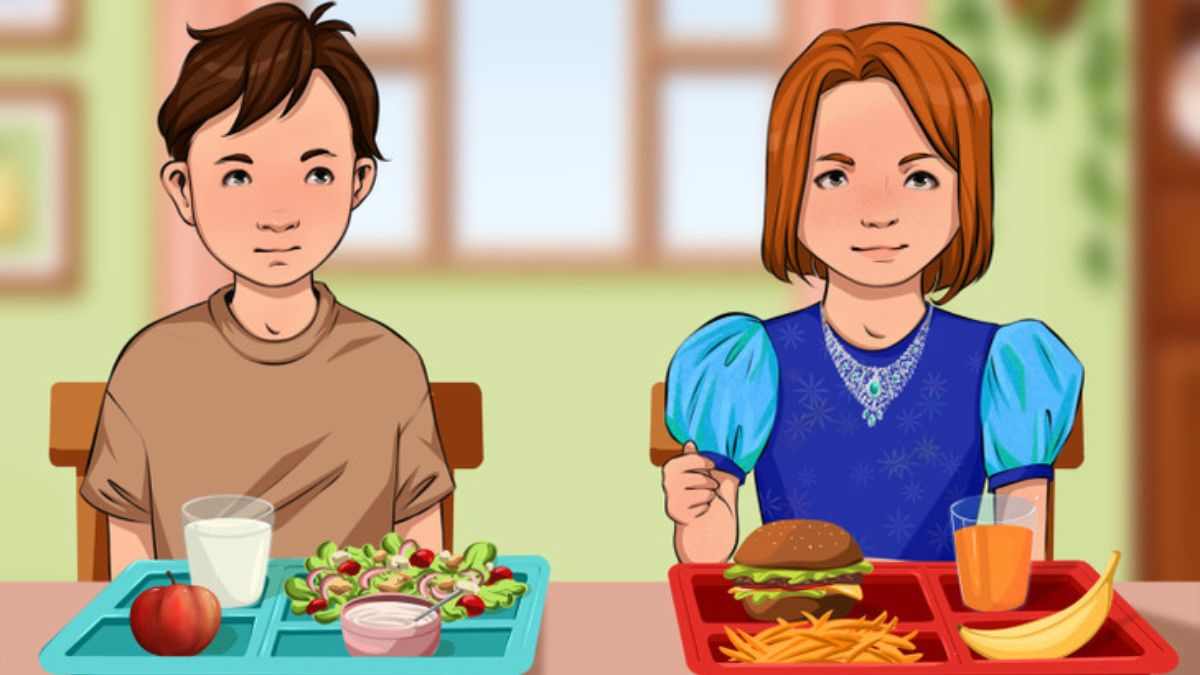 Can you guess who has rich parents in the picture?
Didn't get extra time for some mental exercise, you can easily do it by solving this Brain Teaser. A brain teaser is typically a puzzle that requires creativity, and great observational skills with mathematical formulas. It surely will strengthen the connection between brain cells, increase mental agility, and will help with short-term memory issues. Now coming back to the task, you have to guess which kid has rich parents in this picture.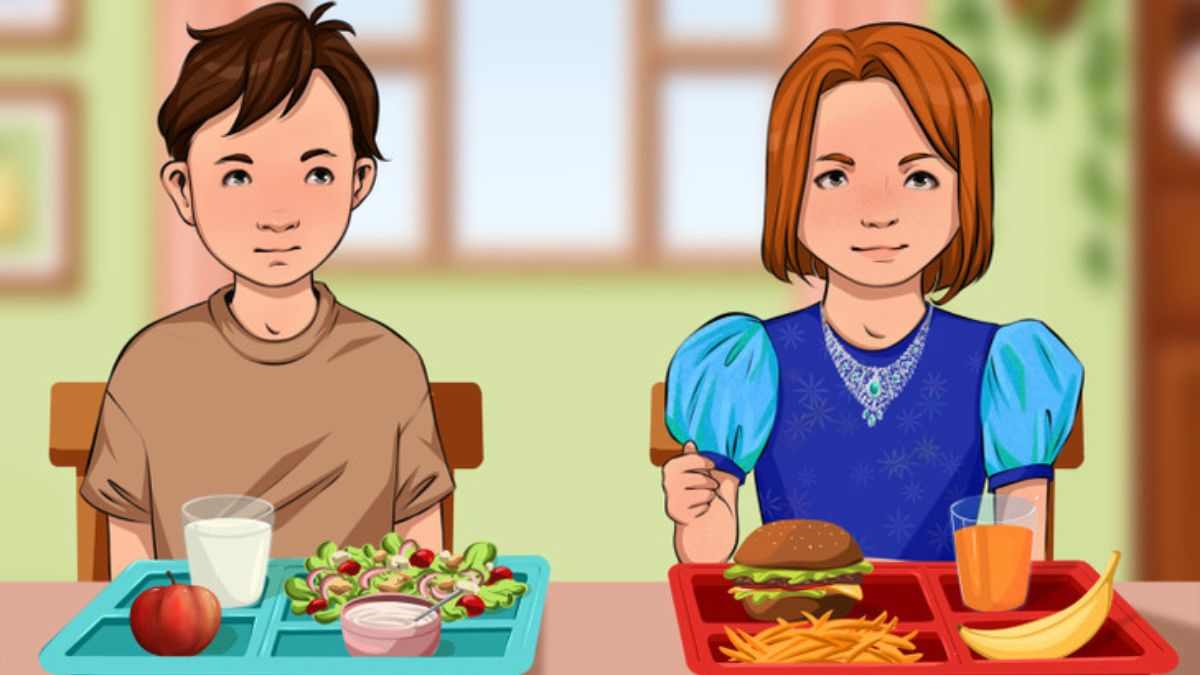 Source: Brightside.com
Can you spot the kid with rich parents?
Brain Teasers require an unconventional way of thinking, however, sometimes also involve an excellent qualitative approach and logical reasoning. In contrast to the above image, you must use your quantitative sharpness and cognitive skills to solve this picture puzzle. Although it is really simple, you just need to rack your brain looking for the quickest way to solve this brain teaser.
True to its name, Brain Teaser, it will be tricky, but check how good you are at reasoning, and see whether you can do it quickly without looking for the answer.
Can you spot the two unusual things on the Island?
Look for the Brain Teaser answer here:
A brain teaser is essentially a creativity and logic-based thinking puzzle. As a result, with each trial, your ability to think and make decisions will get better. The brain game will also aid in problem-solving and strengthening your critical intuition.
The goal for you here is to guess who has rich parents among the two in this picture. Easy, right?
But I forgot to tell you, you just have 12 seconds, oh that's too much, let's make it 11 seconds.
Tick…
Tock…
Tick…
Enough of suspense and the low-key music in the background, let's jump to the answer.
The image comprises two kids a girl and a boy sitting at Lunch Table. Your task is to find the one who has rich parents among them. Now without wasting any milliseconds, look for all possible clues.
Do you know?
When you skip lunch, your body goes into starvation mode, or a fasted state, where your brain cues your body to slow down functions to conserve energy and burn fewer calories. As a result, that weight loss you were hoping for could slow and you will likely regain the weight as soon as you start eating normally again.
Okay…
Now let's get back to the brain teaser…
Still not sure about the right answer? Then please have a look at the picture below to know the accurate answer for this brain teaser.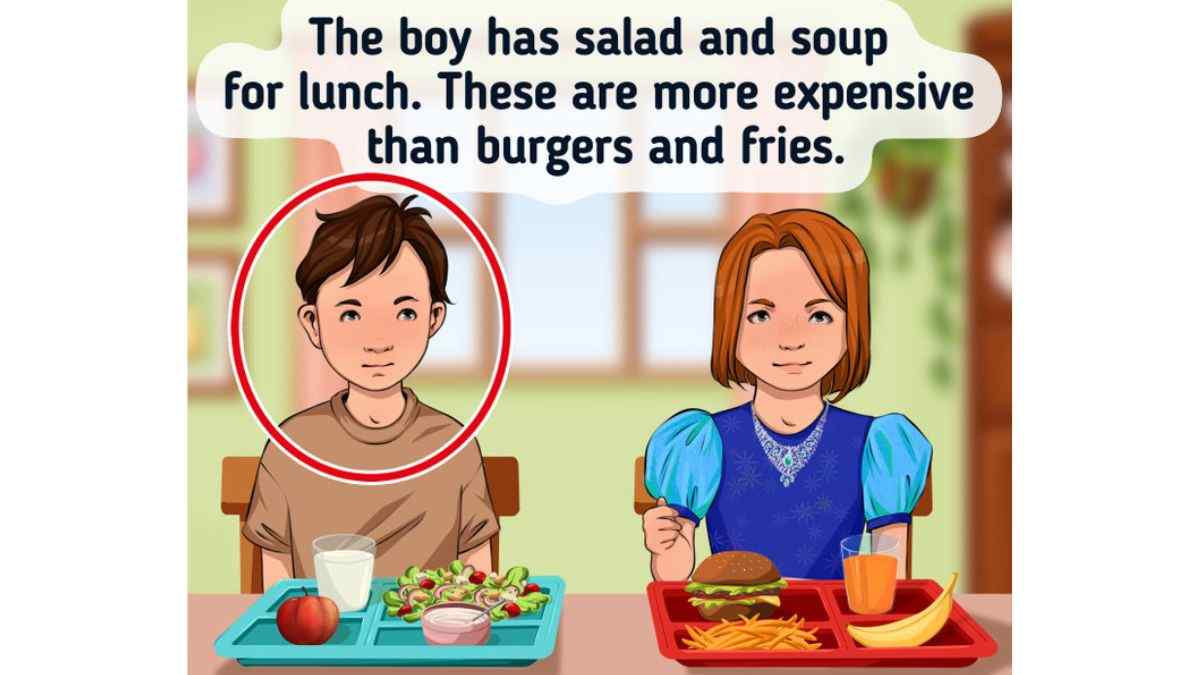 Source: Brightside.com
I am sure, this was enough to give you a boost. Also, keep a tab on these brain teasers to improve your cognitive, and problem-solving skills and memory sharpness.
Not even people with hawk and eagle eyes can spot the odd shade in the picture.