Sarojini Naidu Death Anniversary: 10 Interesting Facts about Nightingale of India
Sarojini Naidu is known as the Nightingale of India or "Bharatiya Kokila". She played an important role in India's freedom struggle and also promoted women's rights. She was born on 13 February 1879 in Hyderabad. On her death anniversary, let us have a look at interesting facts about Sarojini Naidu's life, work, etc.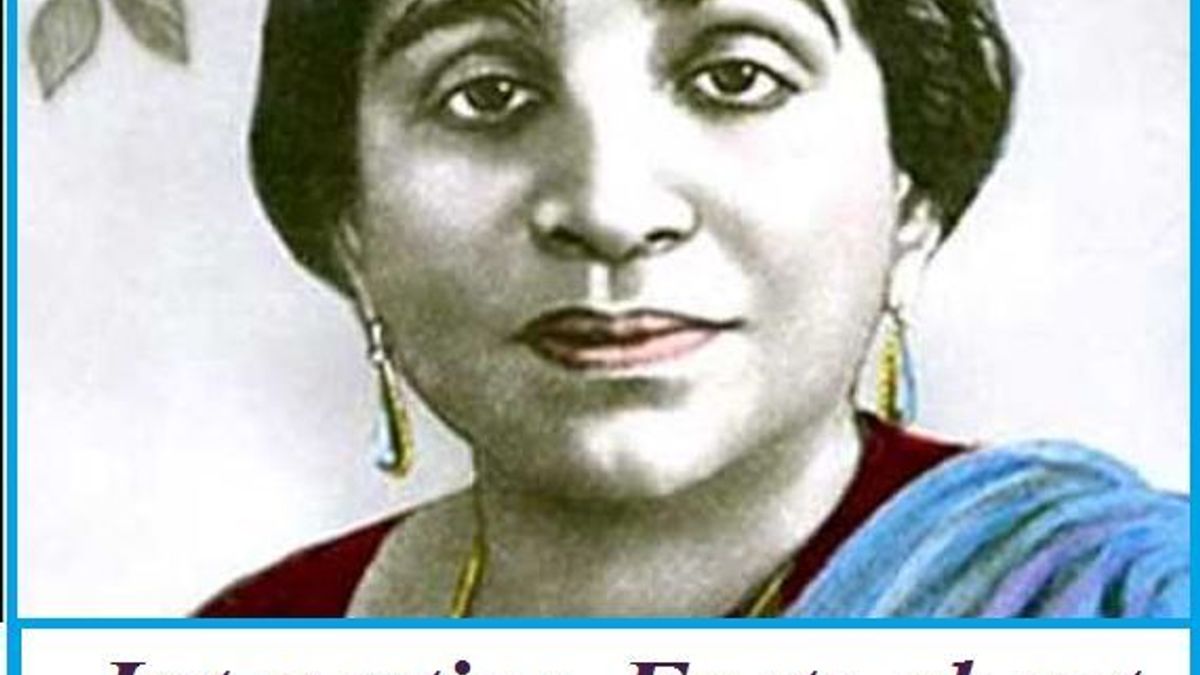 Sarojini Naidu:10 Interesting Facts about Nightingale of India
Sarojini Naidu was a poet and a great politician. Her literary works gain popularity all over the world. At an early age, she went to London for further studies. She became the first women Governor of India. In childhood she wrote a play "Maher Muneer" and due to it she earned a scholarship and went abroad for further studies. She was remembered as a great leader and also was one of the members of the Constituent Assembly.
Born: 13 February 1879
Place of Birth: Hyderabad
Father: Aghore Nath Chattopadhyay
Mother: Barada Sundari Devi
Spouse: Padipati Govindarajulu Naidu
Studied at: University of Madras, London King's College, Cambridge
Associations and Movements: Indian National Congress, Indian National Movement, and Indian Independence Movement
Political ideology: Right-winged, Non-Violence
Publications: The Golden Threshold (1905), The Bird of Time (1912), Mohammad Jinnah: An Ambassador of Unity (1916), The Broken Wing (1917), The Feather of the Dawn (1961), The Indian Fantasy, Ecstasy, The Queen's Rival, The Royal Tombs of Golconda, The Snake Charmer, etc.
Death: 2 March 1949
Memorial or Institutions: Sarojini Naidu Medical College, Sarojini Naidu College for Women, Sarojini Naidu School of Arts and Communication, University of Hyderabad, India
READ| Sarojini Naidu Biography: Early Life, Marriage, Education, Political & Writing Career, Death, Legacy, Quotes, and More
10 Interesting facts about Sarojini Naidu

Source: www.youtube.com
1. At the age of 12, she started a career in literature. She wrote a play namely "Maher Muneer" and earned recognitions, praises from all over the world. She went for higher education in London and Cambridge at an early age. This play also impressed the Nawab of Hyderabad and gained popularity.
2. She received a scholarship at the age of 16 from the Nizam of Hyderabad and went to London King's College. There, Nobel Laureates Arthur Simon and Edmond Gausse advised her to focus on Indian themes for writing. To depict her poetry, she covered Indian Contemporary life and events. No doubt she became an incredible poet of the 20th century by expressing her feelings, emotions, and her experiences through poems.
3. In London, during her college days, she fell in love with Padipati Govindarajulu Naidu a non-Brahmin and a physician. She was brave enough and showed honesty for her love and got married at the age of 19 in 1898. She had four children namely Jayasurya, Padmaja, Randheer, and Leilaman.
READ| Journey of Mahatma Gandhi from South Africa to India
4. Her political career started in 1905 when she became a part of the Indian National Movement. In India in 1915-18, she travelled to different regions, places and deliver lectures on social welfare, women's empowerment, and nationalism. In 1917, she established the Women's Indian Association (WIA).
5. In 1925, she became the president of the Indian National Congress. She participated in Salt Satyagraha in 1930 and in South Africa she also presided at the East African Indian Congress.
Source: www.miifotos.com
6. Do you know that the British government also awarded her the Kaisar-i-Hind Medal for her work during the plague epidemic in India? She played an important role in Quit India Movement. During this period, the British government arrested and put her in jail.
7. In 1905, her first collection of poems was published named 'The Golden Threshold'. Also, in 1961, Padmaja Naidu the daughter of Sarojini Naidu published her second collection of poems named 'The Feather of the Dawn' which was written in 1927.
8. Sarojini Naidu became the first women governor of India and served as the governor of the United Provinces of Agra and Awadh from 1947 to 1949.
9. Several institutions like Sarojini Naidu Medical College, Sarojini Naidu College for Women, Sarojini Naidu School of Arts and Communication, Sarojini Devi Eye hospital have been attributed to the most influential personality of India i.e. Sarojini Naidu.
10. She died on 2 March 1949 due to cardiac arrest at the Government House in Lucknow. She had been the strongest advocate of the Father of the Nation "Gandhiji" and had supported him in every ideology to make India free from British rule. She was nick-named Mahatma Gandhi's "Mickey Mouse".
It is not wrong to say that she was one of the influential personalities of India and lived a glorious life.
"We want deeper sincerity of motive, a greater courage in speech and earnestness in action" - Sarojini Naidu
Also, Read