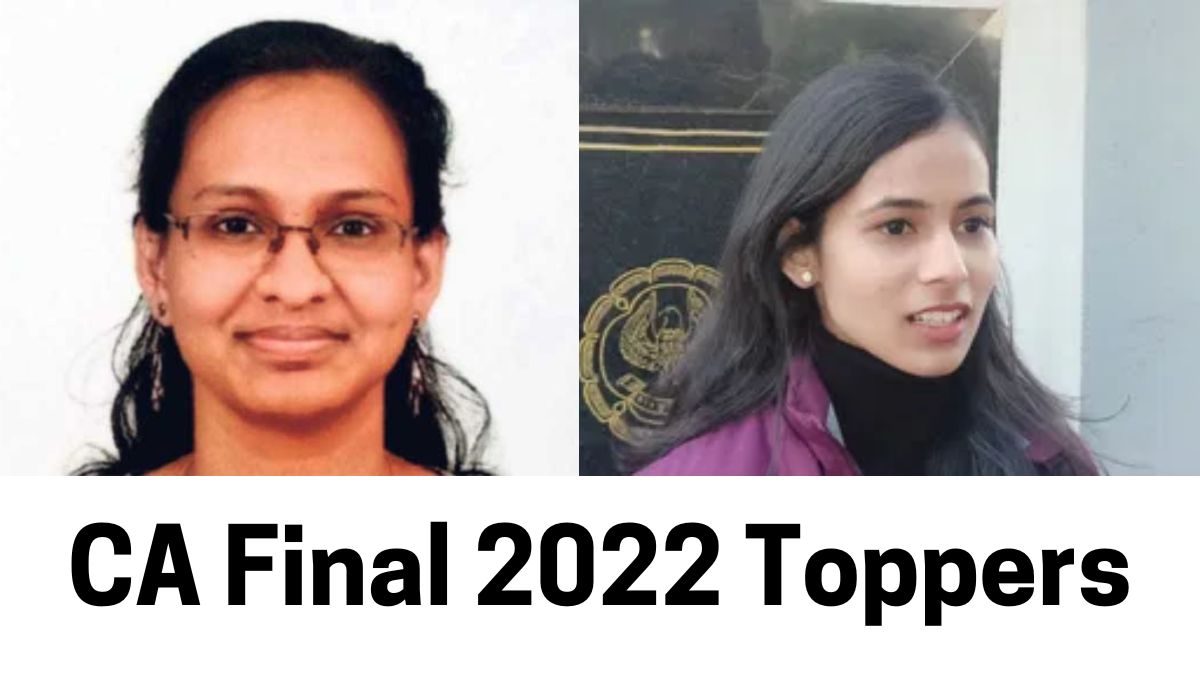 CA Final 2022 Toppers: CA Final exams results have been declared on January 10, 2023 (Tuesday) for November session exams held in the previous year 2022. As per the official announcement, Shikha Jain and Ramyashree have secured the All India Rank (AIR-2). Their ranks are not the only common factor between them but both of these girls have not taken any formal coaching for CA exam preparation. Moreover, they had taken guidance from a family member.
The information stated that Shikha Jain grew up in Indore city of Madhya Pradesh with her elder sister Disha Jain who is also a Chartered Accountant (CA) and also her source of inspiration in the preparation journey.
Both these toppers shared their success journeys with the media. Shikha Jain told that her sister is 10 years older than her and she grew up watching her sister working hard to be a chartered accountant. After she passed her class 12 board exams, she had already decided to pursue the same course as her sister.
Shikha Jain's CA Journey
Shikha said that the journey has not been easy and she also attributed her success to her sister and family's persistent support. Because of this, she was able to crack the ICAI exam for the 2022 session.
In addition to this, she did not take up any formal coaching or outside help for her ICAI exam preparation but solely relied on the study material or books that were suggested by her sister. She shared that she further listened to various pre-recoded lectures available on Google.
Unlike any CA student, Shikha now aims to crack either CAT or UPSC CSE exam in the near future. According to her, books are her best friends and she does not want to lose touch with them. She will now either appear for the CAT exam in the present year to pursue MBA from any of the Indian Institute of Management (IIMs) or else she might prepare for the UPSC Civil Services examination to become an Indian Revenue Services (IRS) officer, as announced by her.
Ramyashree's CA Journey
Unlike Shikha, Mangaluru's Ramyashree has no plans for now to further study for a while. She comes from a family of government employees and wants to sit for ICAI placements to boost her professional career in the corporate world.
Ramyashree shared that she has been studying for CA exams for the last 5 years. Her mother was a constant source of inspiration throughout her preparation. She also told that her mother had dreamt of becoming a Chartered Accountant (CA), however, she was unable to fulfil it due to some circumstances. So Ramyashree will now live her mother's dream and she has made the whole family proud by securing AIR 2 rank in the CA final exams 2022.
Ramyashree's mother as well as her friends helped her to prepare for the exams. Most of the time she referred to Youtube videos and lectures for studying. She added that the COVID-19 pandemic also played a role rather it saved time as she got the efficient time to concentrate on her college and CA studies simultaneously.
Furthermore, the Mangaluru girl completed her BCom degree from IGNOU. She missed regular college life as she completed her graduation in distance learning mode. She spent most of her days with books and notes. Hence she has chosen to work for a few years in order to build social relations before taking up higher studies.
Also Read: RV University Announces Rs 10 Crore for Merit Scholarships, Read Full Details Here
REGISTER FOR RESULTS UPDATES