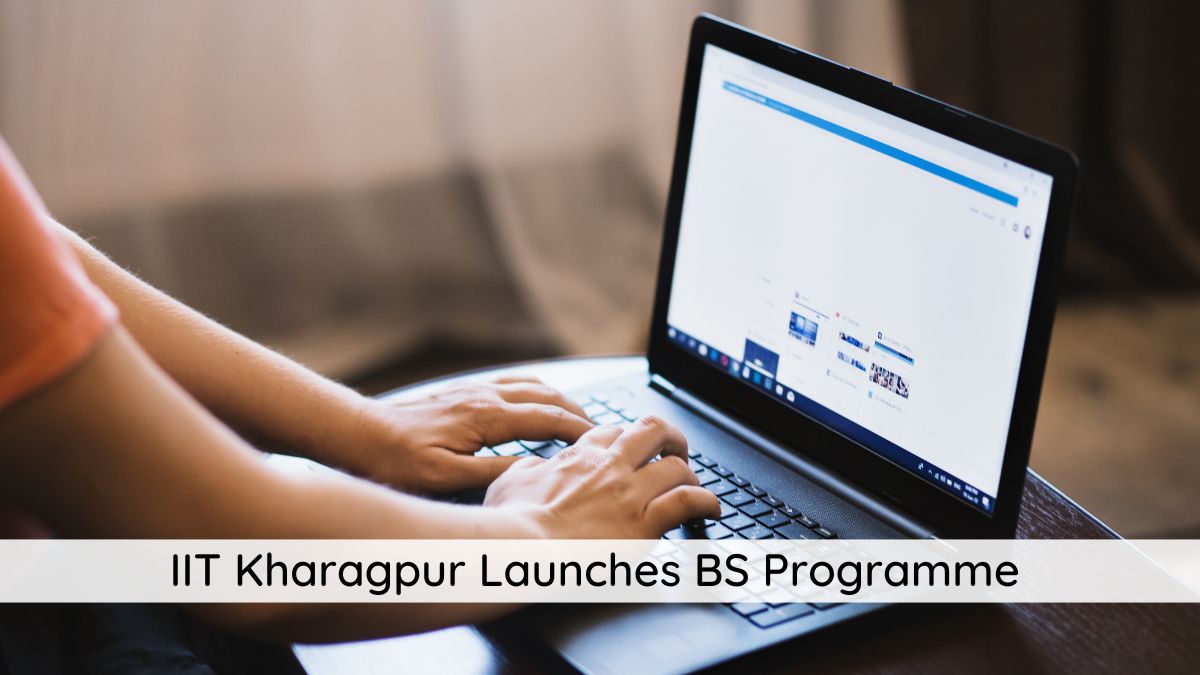 IIT New Courses: As per the latest updates, the Indian Institute of Technology, Kharagpur (IIT Kharagpur) has launched a 4 year BS Programme instead of 5 year integrated MSc programme in 2022. The BS Programme consists of 6 specialisations- applied geology, economics, chemistry, exploration geophysics, mathematics and computing, and physics.
It must be noted that Candidates who wish to get an MS degree will have the choice to do so at the end of Semester 6 of the 4 year BS programme. In this way, semesters 7 and 8 will be planned so that a candidate can be awarded an MS degree at the end of the 10th semester (end of year 5).
Who is Eligible for BS Programme?
Candidates must check out the eligibility criteria before pursuing the course. They can check out who can apply for the BS programme below.
The admission will be done on the basis of JEE Advanced scores and JOSSA counselling.

Also, the candidates must have completed class 12 or equivalent in the Science stream.
What is Seat Matrix of BS Programme?
Candidates must be aware of the number of seats available for the BS Programme. They can check out the BS Seat Matrix below.
| | |
| --- | --- |
| Course | Seat Availability |
| Chemistry | 45 |
| Economics | 59 |
| Physics | 49 |
| Mathematics and Computing | 69 |
| Exploration Geophysics | 45 |
| Applied Geology | 52 |
What is Course Structure of BS Programme?
Candidates who are going to pursue BS Programme must be familiar with the subjects being taught in the courses. They can get some details on the course structure below.
The 6 courses of BS specialization courses are divided into 8 semesters. The curriculum for the 1st and 2nd semesters is the same among the six BS courses.

In total, students will be taught 18 core subjects in semester 1 and 2: chemistry, physics of waves, science of living systems, programming, and data structure, electrical technology, english for communication among others.

However, the curriculum gets changed from semester 3. In semesters 3 and 4, the students will be taught approximately 8 to 9 'depth core' subjects. There will be 7 to 8 core subjects in semesters 5 and 6 along with two elective subjects in semester 6.

In semester 7, the curriculum provides the opportunity for a summer internship along with a project. Semester 8 mostly consists of a combination of elective as well as core subjects along with a project.
Also Read: IGNOU January 2023 Registration, Re-Registration Window Close on Feb 28, Apply at ignou.ac.in