5 Metabolism-boosting foods to stay healthy in office
Is metabolism becoming a cause of worry for you in office? Read on to find out 5 foods that will boost your metabolism to keep you healthy in office.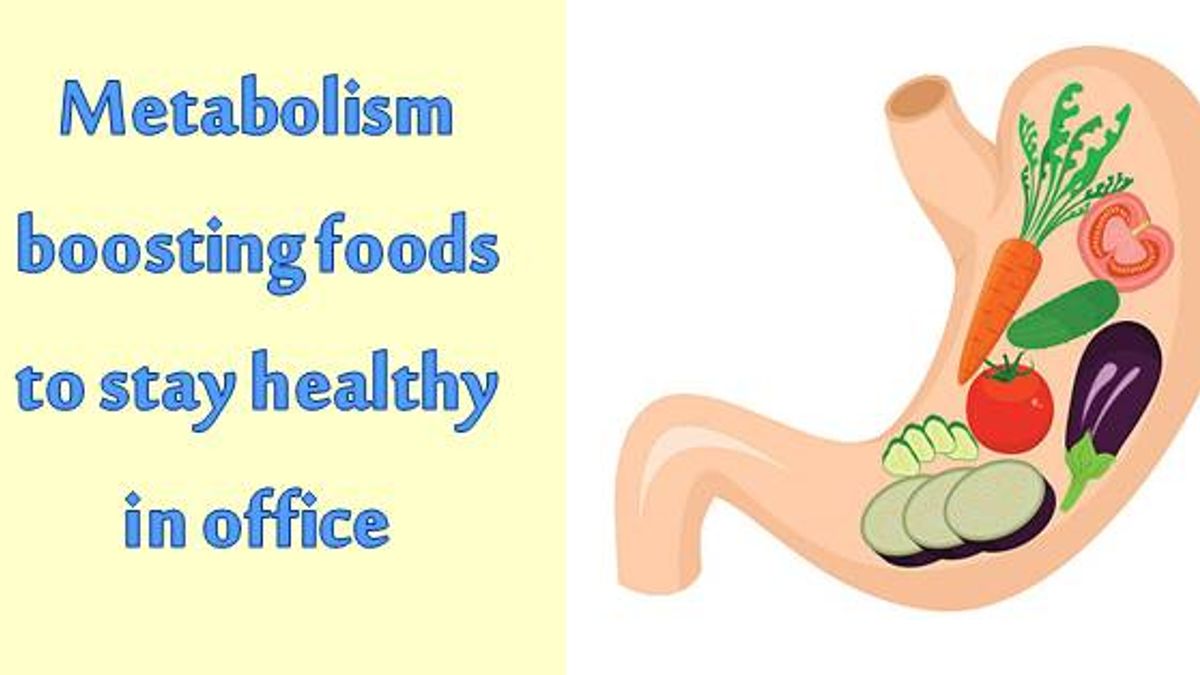 Metabolism-boosting foods
Your body is a temple of various minerals and vitamins and you must worship it to stay in good shape. From the time you consume breakfast till dinner, the body seeks support of metabolism that takes care of proper processing of food in body. But if you are prone to sedentary lifestyle, metabolism related problems will become increasing cause of concern for you. So before your inactive lifestyle kills the efficiency of your active metabolism, take a look at these food items that will keep you fit as a fiddle in office:
1. Chocolate
For chocolate lovers, the mention of this food items is a treat. Dark chocolate is said to be the best source of magnesium. Magnesium stimulates fat-burning hormone that speeds up processing of food in body. Chocolate fast tracks metabolism rate and enhances both mental and physical health. So the next time your colleagues ask you not to eat chocolate, mention the significance of chocolate in keeping metabolism intact and buy them an irresistible dark chocolate from the nearby outlet.
2. Coffee
Coffee is an easily available beverage in office cafeteria. For an office goer morning begins with the first sip of hot coffee to kick start a fresh new day. Caffeine in the coffee not only refreshes mind but it also boosts metabolism. As per the doctors, caffeine acts as an energy boaster that constantly increases the metabolism rate of body. This is the reason you will find coffee in every office. So that when the next time you feel drowsy on your desk, grab a cup of coffee and say goodbye to laziness in air around you.
5 surprising health benefits of coffee for office goers
3. Green Tea
In the age of health consciousness, green tea has picked up pace among the office goers. Those concerned about their health have switched to the greener version of tea over the milk tea option. Experts say that Epigallocatechin gallate in green tea enhances the fat burning process in an individual. The American Journal of Clinical Nutrition has revealed that green tea-extract boosted metabolism by 4 percent in the span of 24 hour period.
11 reasons you should choose green tea in office
4. Legumes and Pulses
Pack your office lunch with a diet of legumes and brown rice/chapatti. This diet will automatically take care of your slow metabolism. As per the results of scientific studies, the high protein content in lentils, peas, chickpeas, beans and peanuts burn calories. Dietary fiber present in legumes also produces friendly bacteria for the smooth functioning of intestinal tract. Adequate consumption of legumes is said to have multiple benefits for people with sedentary lifestyle.
7 reasons you must carry salad in your office Lunchbox
5. Water
Earth is the only planet where survival of human life has been attributed to the very existence of water and oxygen. On one hand where oxygen is becoming impure due to excess pollution, water can still be your saviour! It is the best source of keeping up with your active metabolism. Staying hydrated with water holds the potential to enhance metabolic rate by 30 percent. But the question arises that how much consumption of water is good for the metabolic rate of body? Generally doctors say that 8 glasses of water a day is a good measure to keep all the ailments at bay.
Share this article with your loved ones and help them stay fit in the office with an active metabolism. Share with us your experiences that lets you keep good health in office. You can also subscribe with us to receive more advices on keeping good health in office. Stay tuned with us @ https://www.jagranjosh.com/jobs.
Also Read…