GK capsule for all SSC exams: Set-1 (Miscellaneous)
In this article, jagranjosh.com has prepared a sample of 50 questions for the sake of practice to give you a gist about the type and nature of questions asked in SSC exams. To read about it more, go through this article.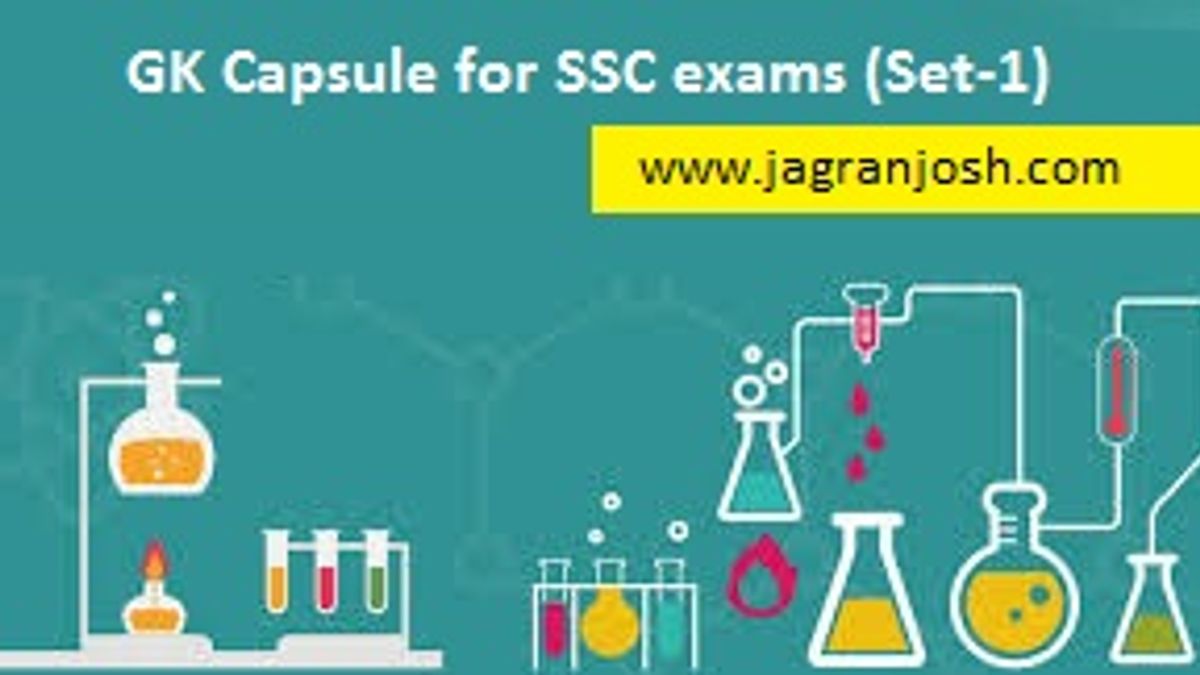 SSC GK material
As General knowledge is an important part of SSC CGL and can be a scoring section for candidates. SSC- GK section contains the questions out of following topics: -
Indian History & Culture
Indian Polity
Indian Geography
Physics
Chemistry
Biology
Computers
Indian Economy
Sports
Honorary Awards
Important dates
Current Affairs & etc.
This requires a lot of practice and retracing of several facts about the above said topics. So, Jagranjosh.com has framed 50 questions in the attached set and we want you to practice it and explore the other additional information at your own efforts. As, we know that each of the above topic has its enormous existence and scope.
To Practice More GK Questions online
1. Moplah Revolt of 1921 took place in
a. Kashmir
b. B.N.W.F.P.
c. Kerala
d. Assam

2. At one time, the Naxalites were limited to only West Bengal and Andhra Pradesh in India. Now yet have extended their activities in these states also
a. Orissa, Chhattisgarh, Jharkhand, Bihar
b. Bihar, Chhattisgarh, Tamil Nadu, Uttar Pradesh
c. Madhya Pradesh, Maharashtra, Jammu & Kashmir, Rajasthan
d. Jharkhand, Bihar, Karnataka, Gujarat

3. When did Queen Victoria declared the taking-over of India Administration under British Crown?
a. 1 Nov. 1858
b. 31 Dec. 1957
c. 6 Jan. 1958
d. 17 Nov. 1859

4. In which year did Lord Curzon cancel the partition of Bengal?
a. 1911
b. 1904
c. 1906
d. 1907

5. Planning commission is a-
a. Ministry
b. Administrative Department
c. Advisory body
d. Autonomous Corporation
GK capsule for SSC CGL 2016: Practice Set – 2