IIFT Admission Process and Eligibility Criteria (2019-21)
Indian Institute of Foreign Trade (IIFT), Delhi has opened the admission and application process for its 2019-21 PGDM programme batch. Here's all you need to know about the Admission Process, cut-off and eligibility criteria for the 2019-21 batch of different courses being offered at IIFT.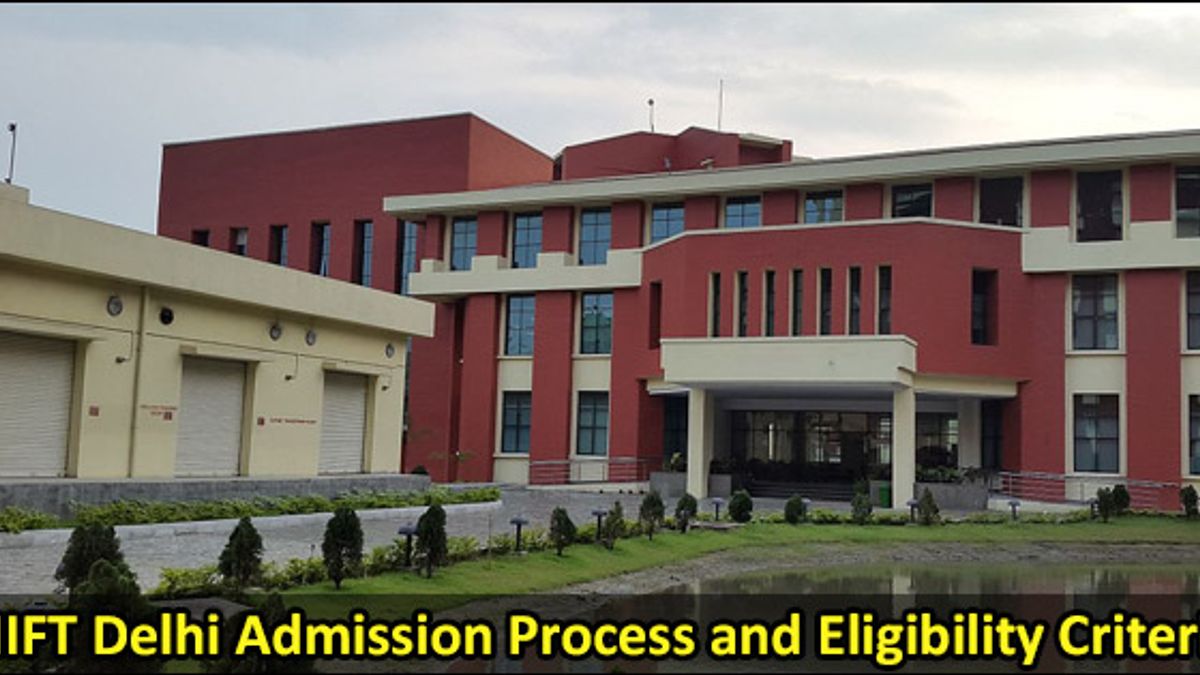 Top MBA Colleges in Maharashtra
Indian Institute of Foreign Trade (IIFT) is one of the top ranked b-schools in the country. It is a deemed to be university and is closely linked with the Ministry of Commerce. It has 3 campuses in Delhi, Kolkata and the recently launched Kakinda (AP) campus. The institute conducts its own entrance exam for admission to its flagship MBA programme i.e. Master of Business Administration in International Business.
Programmes Offered @ IIFT
Indian Institute of Foreign Trade offers a wide range of management programmes in the field of International Business (IB). It offers 2 year full time MBA-IB at all three of its campuses, 3 year part-time MBA (IB) at its New Delhi and Kolkata Campuses. Apart from that it also offers an Executive MBA in International Business and a Certificate Programme in Export Management at its New Delhi Campus.
MBA - INTERNATIONAL BUSINESS (2-year, FULL TIME)
MBA in International Business is a 2-year full time management programme with a focus on the field of International Business. The course is offered all three of the IIFT Campuses i.e. Delhi, Kolkata and Kakinda (AP). The course is aimed at providing students a comprehensive knowledge of all the important areas and disciplines relevant to international business activities.
IIFT MBA - International Business Eligibility Criteria
Candidates aspiring to secure admission in the MBA in International Business (2019-21 batch) from IIFT need to first apply and appear for the IIFT 2018 Entrance Exam. They also need to score the minimum prescribed sectional and overall score to become eligible for admission at IIIFT. Some other eligibility criteria for the MBA - IB programme that the candidates need to meet are as given below:
Candidates must have successfully cleared their bachelor's degree (minimum 3 years duration) in any discipline from a recognised university/institution.
Candidates appearing for the qualifying examination of their bachelor degree are also eligible to apply provided they submit the proof of requisite qualification by the beginning of October of that academic year.
There is no age limit for admission to the International Business course at IIFT.
Also Read: IIFT Eligibility Criteria 2018
IIFT PGDM 2019-21 Admission Process
The admission process at all the IIFT Campus is the same. Some of the parameters based on which IIFT admits students are the candidate's performance in the IIFT Entrance exam, past academic performance, relevant work experience and the performance in the final admission process. Some of the steps comprising the IIFT admission process are as follows:
Step 1: Candidates need to apply and appear for the IIFT 2018 entrance exam on December 2, 2018. Applicants are also required to sore the minimum required sectional and overall percentile in the IIFT 2018 entrance exam.
Step 2: Candidates who meet the required cut-off in the IIFT exam will be shortlisted and called for the Group Discussion (GD), Writing Skill Assessment (WSA) and Personal Interview (PI) rounds.
Step 3: IIFT conducts the final admission selection process in January/February 2019 at various cities across India. The final selection criteria is based on performance in final selection round, performance in past academics, performance in IIFT entrance exam, quality of work experience among others.
Step 4: After the completion of the GD/WSA and PI rounds, IIFT will make the final admission offers in April/May 2019.
IIFT 2019-21 Admission Cut-offs
Candidates with score above the minimum required sectional and overall cut-offs are called in for the subsequent admission selection process. Candidates can check the expected campus wise IIFT 2018 cut-offs for the 2019-21 batch as given below:
IIFT Overall Cutoffs
| | | |
| --- | --- | --- |
| IIFT campus | Expected Cut off out of 100 marks | Expected Number of candidates to be Shortlisted |
| Delhi | 41 | 1100 |
| Kolkata | 38 | 700 |
| Kakinada | 33 | 300 |
IIFT Sectional Cutoffs
| | | | |
| --- | --- | --- | --- |
| Section name | Delhi campus Cut off | Kolkata campus Cut off | Kakinada campus Cut off |
| General Awareness | 0.85 to1 mark | 0.80 | 0.75 |
| Verbal Ability | 4 | 3.5 | 3.0 |
| Reading Comprehension | 5+ | 4.5 | 3.5 |
| Quantitative Aptitude | 5+ | 4.5 | 4.0 |
| Logical Reasoning | 4+ | 3.0 | 2.5 |
| Data Interpretation | 2 | 1.75 | 1.5 |
| | 37 - 41 | 35-38 | 31-33 |
IIFT Admission Shortlisting Criteria
IIFT Admission Criteria is a two step process -
a. Shortlisting of Candidates for GD-PI-WSA on the basis of the IIFT Entrance Exam Score
b) Final Admission Selection criteria based on the candidate's performance the GD/PI rounds, work experience and IIFT MBA entrance exam scores.
Some of the criteria for Shortlisting Candidates before the final selection round are as given below:
IIFT announces the minimum section wise and overall cutoff that the candidates need to secure in order to qualify for the GD/PI rounds for the 2019-21 batch at IIFT.
Candidates are shortlisted for all three IIFT campuses located at Delhi, Kolkata and Kakinada (AP).
As per the past trends candidates can expect that a raw score of 40+ out of 100 could be the minimum required score for the IIFT shortlisting for MBA (IB) 2019-21 batch.
If the candidate does not score minimum prescribed percentile in IIFT 2018 entrance exam, he/she will not be considered for shortlisting for final selection stage.
IIFT Final Admission Selection Criteria
All the shortlisted candidates are eligible for participating in the Final Selection Round for admission to the MBA (IB) at IIFT. The Final selection round includes Writing Skills Assessment, Group Discussion and Personal Interview round. The process is same for all the three campuses - Delhi, Kolkata and Kakinada. Candidates will be offered final admission around April/May 2019 based on their performance in the GD/WSA/PI, IIFT Entrance Exam score, Past academic performance, work experience and other parameters
IIFT 2019-21 Course Fees
IIFT will inform students of the Fee Structure for the 2019-21 batch at the time of sending out admission call letter to the shortlisted students. Over the last two years there has been a moderate increase in the IIFT admission fee. Also, the IIFT fee includes tuition fee, computer facility, internet, library, alumni fee and IMF (IIFT student body) fee charges. It however, does not include hostel fee, mess charges and a few others charges. Given below is the fee structure for the IIFT MBA in International Business for 2018-20 batch.
| | |
| --- | --- |
| Fee Component | Fee amount (In Rupees) |
| MBA (IB) Programme Fee for 2 Years for Indian Students | Rs. 17,25,000 |
| MBA (IB) Programme Fee for 2 Years for Foreign & NRI Students | US$60,000+Rs.55,000 |
However, IIFT Fee Fixation Committee reserves the final rights to change the course fee.
For more information about IIFT and other management institutions and the programs offered by them, keep visiting MBA section of jagranjosh.com. You can also subscribe to our weekly newsletter to receive the latest updates directly in your inbox.
Also Read: IIFT 2018: All about Eligibility Criteria, Exam Pattern, Important Dates and Admit Card