IIM Tiruchirappalli concludes final placement for PGP 2017-19 batch: 100% increase in domestic offer
IIM Tiruchirappalli has concluded its final placement for the PGP batch 2017-19 with highest domestic package gone up to Rs.35.15 lakhs. Read on to find out the other surprising placement highlights.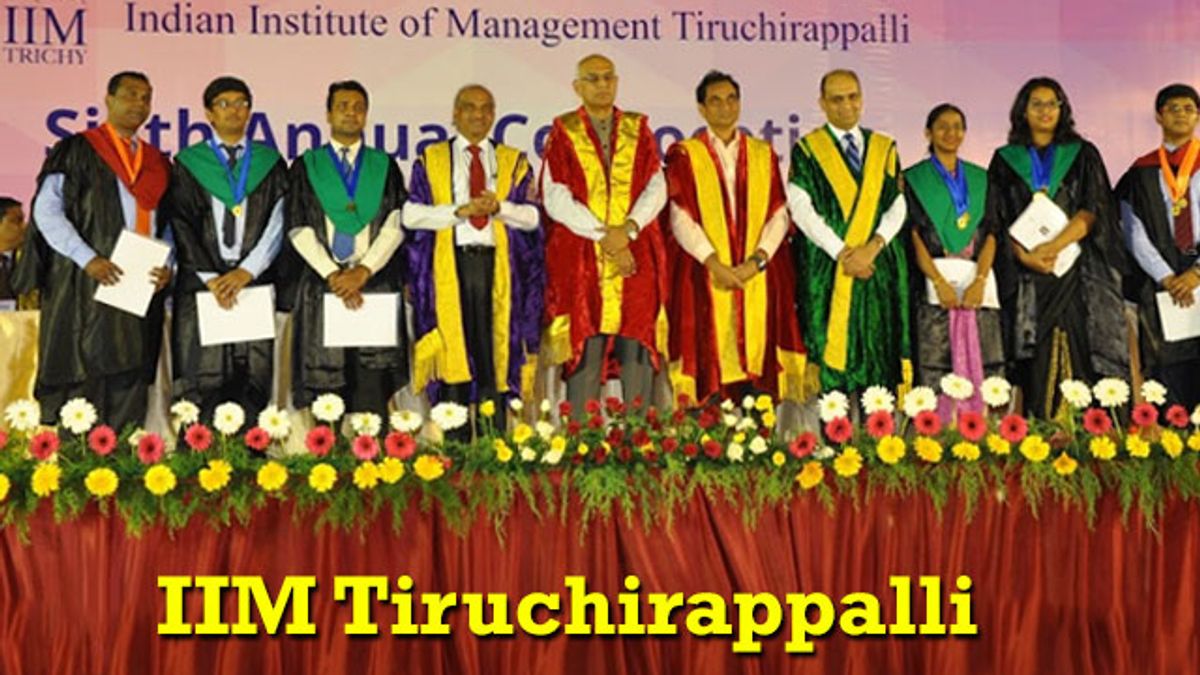 IIM Tiruchirappalli placement
The Indian Institute of Management, Tiruchirappalli, (IIM-Trichy) has completed the final round of placement for the post graduate programme (PGP) in management batch of 2017-19. The institute has recorded highest annual compensation of INR 35.15 lakh this year and an average placement package of INR14.9 lakh.
On this achievement Bhimaraya Metri, Director, IIM-Tiruchi said "Since inception, IIM-Tiruchi has been constantly growing. The diversity in roles offered and increase in average CTC show the pragmatic pedagogy at the institute. This also shows the continuous hard work of both students and faculty to stay abreast of the industry changes."
IIM-Trichy: Placement Highlights
The placement drive at the campus of IIM-Trichy went successfully and these are some of the PGP Placement highlights for the current year.
Highest Domestic Salary Up at Rs.35.15 LPA
Average Salary stood at Rs.14.91 LPA
94 Companies extended 170 offers to 170 students who participated in the campus placement drive
80% increase in the number of PPOs this year
Top Recruiters on the campus were Deloitte, L&T, JP Morgan Chase, Cognizant, HCL, ICICI Bank, Avalon Consulting.
Highest placements were seen in the domain of consulting and analytics at 32% from the overall batch
Domain-wise PGP Placement Statistics
Consulting & Analytics was the highest contributing domain with 32% share and was followed by Sales & Marketing with 27% share out of the total batch. Other domains such as finance contributed 21% share; General Management 11% share and Operations 9% share in the Placement drive of 2019 at IIM Trichy.
Do not miss out on: 10 placement facts about MBA education will change your opinion
Top Recruiters on the campus
IIM Tiruchirappalli Placement 2019 welcomed regular recruiters on campus such as Avalon Consulting, HCL, TAFE, ValueLabs, GMR Group, JP Morgan Chase, Deloitte, UltraTech Cement, L&T, Cognizant, and ICICI Bank. First time recruiters such as Shell, Amazon, GAIL, Zenoti, KPMG, Ernst & Young, Nilkamal, IDFC Bank, Ujjivan Financial Services also participated with enthusiasm to hire the talented pool of candidates from the campus. Profiles in the domain of Finance, Sales and Marketing, Consulting & Analytics, General Management and Operations were offered to the candidates with decent salary packages.
On witnessing such huge turnout of the brands on the campus, Ayon Chakraborty, Placement Chairperson,IIM-Tiruchi, commented that "Our final placement figures show our continuous efforts in building strong relationships with the companies and their belief and trust in IIM-Tiruchi. We also invest a lot by providing our students training and exposure in current industry trends and a holistic course structure."
Also Read: IIM Nagpur completes 100% Placements with Highest Salary at Rs. 20 LPA
Also Read
MICA Final Placement Report 2019: 100% Placement achieved