Which is better: SSC CGL or GATE jobs for engineering students?
In this article, we have covered the all related aspects of SSC CGL and GATE offered posts in terms of job security, job profile, transfers, postings and other criteria. Let's have a look over it.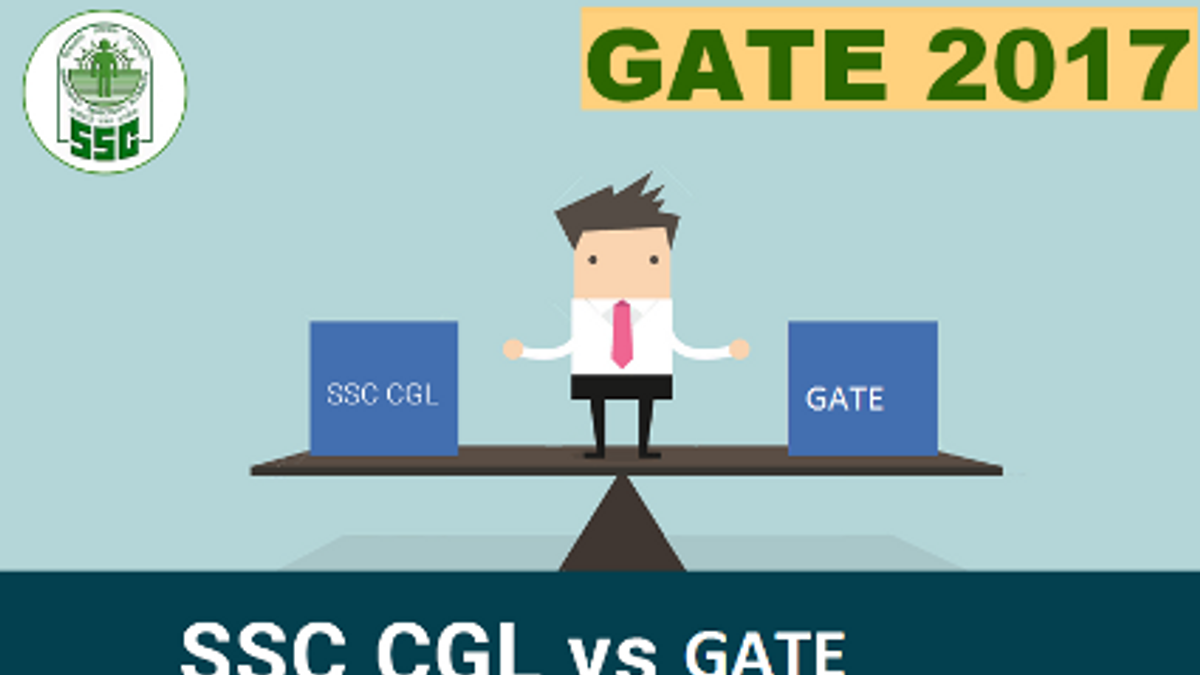 ssc cgl
In the last few years, the number of candidates appearing for SSC CGL has seen a manifold increase because this has also led to a hike in the diversity of backgrounds among the SSC aspirants. Engineering candidates have been the most prominent in this increase of aspirants for government examinations. It is a result of the meltdown of the global economy in 2008 and the subsequent fall in the global IT industry. Most of the candidates have understood the importance of job security and job stability over a lucrative pay package and inhuman stress. In this article, we shall present to you the reasons of choosing SSC CGL over any GATE job in government sectors across the country.
SSC CGL vs. GATE jobs: Which one to go for?
GATE is the best option for engineers to get a job in the top most companies of our country such as ONGC, Oil India, Indian Oil Corporation, BHEL, etc. and many engineering graduates go for it after/during their graduation. On the other hand, there has been a spurt in the number of candidates in SSC CGL belonging to the engineering discipline. So, what option should you go for? It is the question of the hour. Let us see the fine points of the both jobs. So that, you get an idea-
SSC CGL gives you a government job: This is the most important difference between GATE jobs and the SSC CGL. You are going to be a government servant in case of SSC CGL whereas GATE can only offer you a PSU job.
SSC CGL gives you a comfortable life: In SSC CGL, you will get time to maintain your work and family life balance with decent salary and an urban posting. In case of GATE jobs, you are not going to get this option since as an engineer; the job profile is hectic and very strenuous as well.
SSC CGL offers you posting in urban areas: As an employee recruited through SSC CGL, you will get posting only in urban areas, whereas some of the posts are only in New Delhi. This is not the case in case of GATE jobs, since you may have posting in a refinery of Indian Oil that is located at a remote location. Your urban lifestyle in case of SSC CGL is a big blessing.
Transfers are more in PSU jobs: Transfers are considered a curse in case of any job with public sector undertaking. There is a provision of transfer from the present posting to another after a gap of every 3 or 5 years, but in the case of SSC CGL; it is not always the case. For some departments such as CSS, you will always be in New Delhi and only your ministry will change from time to time.
Pay Commission is there in SSC CGL: Everybody is talking about the seventh pay commission benefits these days and what makes this more important is the job profile of SSC Jobs as there is very little responsibility on your shoulders unlike the PSU jobs where you will have to work for the profits of the organization.
Job security and authority matter: You can expect these only if you are working for the sovereign government of the country and only SSC CGL offers you that opportunity. What else do you want as an aspirant? You get lifetime job security and at the same time, you get authority as Income Tax Inspector, Assistant Enforcement Officer, Sub-inspector in CBI and etc.
PSUs hire to make profits: The sovereign government is not a profit making organization, whereas each PSU in the country is expected to make profits. When you are working for a Maharatna company or a Navaratna company, there is more stress on you to make profits. This is not there at all in case of SSC CGL jobs, since most of the time, you will be doing desk job and managing files in government departments.
SSC CGL is the best option available for candidates aspiring to get government jobs, since UPSC takes a lot of time and frankly speaking, it is always better to have a backup option before you take that final plunge for UPSC Civil Services. GATE jobs will not even offer you the opportunity to prepare for something else. Prepare your heart out and give your best so that by the end of 2018, you are recognized as a government servant working for the Government of India.
All the Best !!