Mahashivratri 2023: 7 Important Life Lessons to Learn from Lord Shiva
Mahashivratri 2023: The Great Night of Union, Mahashivratri is on the calendar. Shiva, the supreme God is the greatest master of mankind. Learn some life lessons from him to improve your standard of living.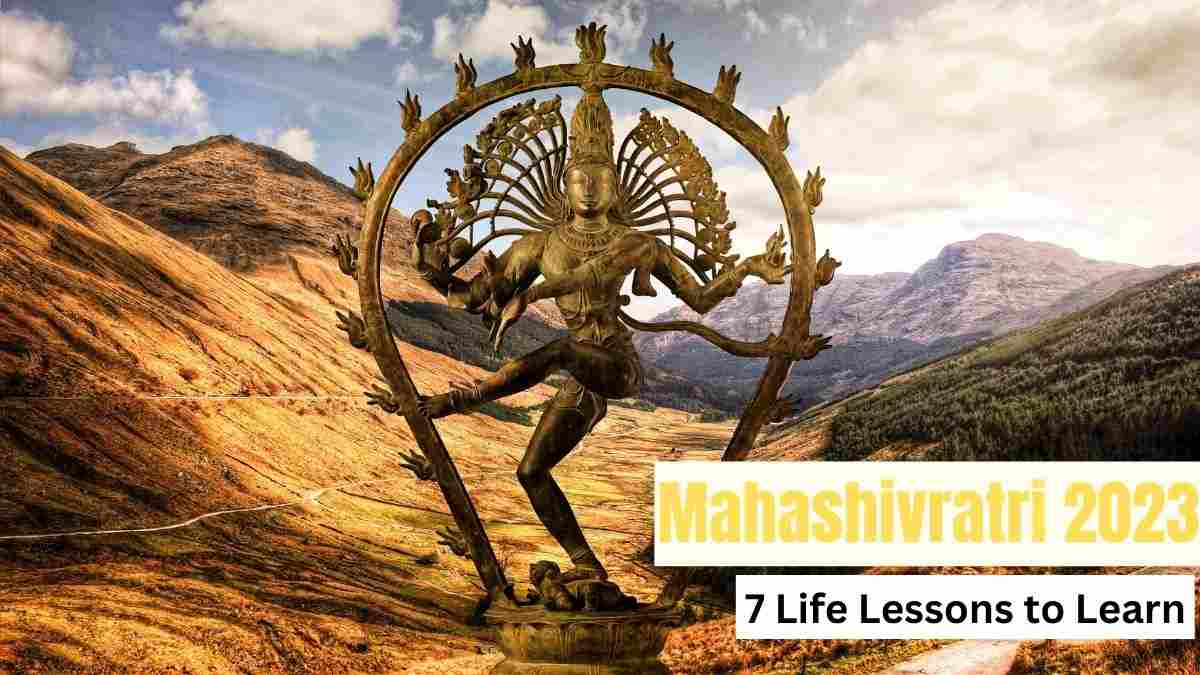 Mahashivratri 2023
Mahashivratri 2023: Mahashivratri is a Hindu festival celebrated annually in honor of the God Shiva. The day marks the union of Lord Shiva and Parvati. On the other hand, it also refers to the night when Shiva performs the heavenly dance called Tandava.
This year Mahashivratri will be celebrated on 18 February, Saturday. The festival of Maha Shivratri is observed on the 13th night or 14th day of the Hindu lunar month of Phalguna a month of the Hindu calendar, which typically falls between February and March in the Gregorian calendar.
Mahashivratri 2023: When is Shivratri, Date, Time, Significance, Wishes, Messages, and More
Lord Shiva is one of the most worshipped gods. He is the Supreme God among the 'Trimurti' who creates, protects, and changes the universe. His existence in Hindu mythology still holds significance and relevance in today's world. One can learn and adapt these 7 life lessons from the life of Lord Shiva for a better life.
Fearlessness
Lord Shiva is also known as Bhairav, the destroyer of fear. According to Hindu mythology, during Amrit Manthan(churning of the ocean) when the poison came out lord shiva came forward and drank it, to save all other deities. Also, his Trishul displayed his power to control, and his fearlessness to attain success in life.
Simplicity
Bholenath is another name for Lord Shiva. Even after being the greatest then and now he lived the most simple life. The bark on his body, matted hair, no jewelry, and his life without leisure are symbols of his simplicity.
Meditation
Lord Shiva is believed to be meditating for hours and months together for the universe's well-being. Resultantly, he attained peace and remained focused always, and was later also known as Dhyanadeep. Meditation gave him the power to deal with every situation calmly. Hence, inspired by Lord Shiva one should meditate for some period to get relief from their stressful life.
Love for All Beings/Animals
Pashupati or Pashupatinath is one name for Lord Shiva, which means Lord of Animals. And his love for animals can be easily seen with the snake around his neck. There is hardly any creature more venomous and fearful than a snake and Bholenath also befriended that snake with his yoga quality and adorned it around his neck.
Calmness & Patience
Lord Shiva was very powerful and supreme yet remained away from worldly happiness. He knew that nothing is immortal in life, and things change with time. He remained grounded, free from desires, away from wealth and other worldly items. Hence, one should not run after materialistic gains and instead find happiness in whatever is available around us. Shantah (another name for Lord Shiva) adorns the moon on his head which symbolizes Calmness.
Far-sightedness
The third eye of Bholenath teaches us to look into the aspects of every problem that comes in life. Sometimes what we see can also be wrong, so we should examine it through our conscience. For his quality of far-sightedness, he is also known as Priyadarshana, one who can look beyond the problem. As a problem is not a problem but your attitude towards the problem can make a difference. So, stay calm and overcome the problems with understanding.
Compassion
Lord Shiva was known for his relations with his Gana, of all categories. Dayalu, Lord shiva represented the end of ego, ignorance, and the dawn of knowledge. Also, his side of Ardhanarishwar gives Shiva a special place in the heart and life of people.
Lord Shiva's devotees are widely spread all over the world. Shiva had a multifarious personality where sometimes he acted as a destroyer, protector, and creator. Shivratri & Mahashivratri are celebrated with great enthusiasm by Hindus all over the globe.