Optical Illusion Challenge: Can you spot the hidden lizard in the rocks in 5 seconds?
A lizard is hidden in plain sight in this optical illusion picture. Can you spot the hidden lizard within 5 seconds? Take this optical illusion challenge to test your observation skills now!!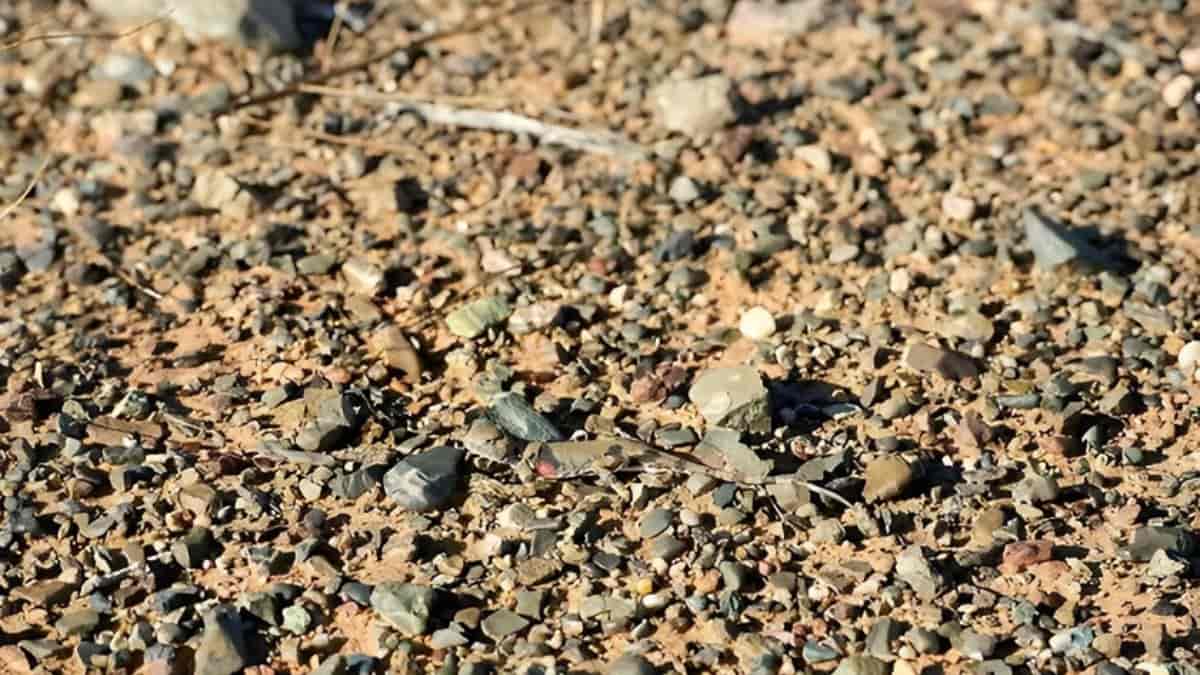 Find Lizard in 5 Seconds
Optical Illusion Challenge: Optical illusions are images that challenge your perception and put your observation skills to the test. Optical illusions are classified into three types: literal, physiological, and cognitive.
The beauty of optical illusions is that they engage the user's attention for a brief period of time, which provides exercise for the brain.
It has been suggested that regular practice of optical illusions provides the user with a good form of mental exercise and makes them smarter.
Do you want to become smarter every day?
Then, attempt this challenge now.
Optical Illusion: We dare you to spot a praying mantis in the plant in 6 seconds
Optical Illusion Challenge - Find the Hidden Lizard in 5 Seconds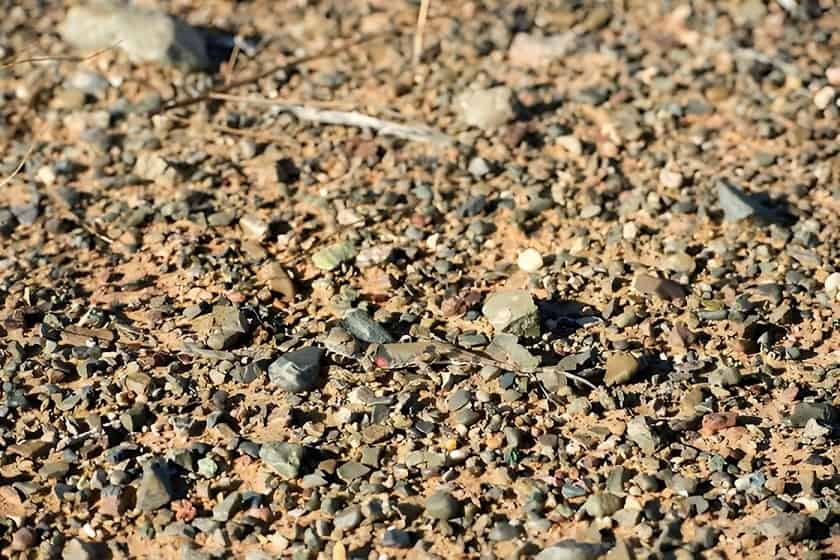 Source: Reddit
The image shared above depicts a desert scene where a small bed of rocks can be seen, somewhere among the rocks a lizard has managed to hide.
You need to find the lizard in the desert scene within 5 seconds to successfully complete the challenge.
It will be a test of your observation skills and it will also help in improving your attention span.
Optical Illusion: You have hawk eyes if you spot a hidden face in the leaves in 5 seconds
Did You Find the Lizard in 5 Seconds?
Spotting the lizard in the desert scene in 5 seconds is quite a task.
Individuals having exceptional observation skills will find it easier to spot the hidden lizard.
Have you spotted the lizard yet?
Check the image carefully and see if you come across any shape that resembles the lizard.
Hurry up; only a few seconds are remaining.
The countdown has started.
Tick.. Tock..
Two...
One...
And...
Time's up.
How many of you were able to find the lizard successfully?
Want to know where it is hiding?
Check out the answer below.
Optical Illusion: Only the most observant individuals can find the hidden fish in 9 seconds. Are you one of them?
Find the Lizard in 5 Seconds - Solution
The lizard can be seen on the centre of the image, it has blended well with the desert surroundings. It can be identified by the red mark on its body.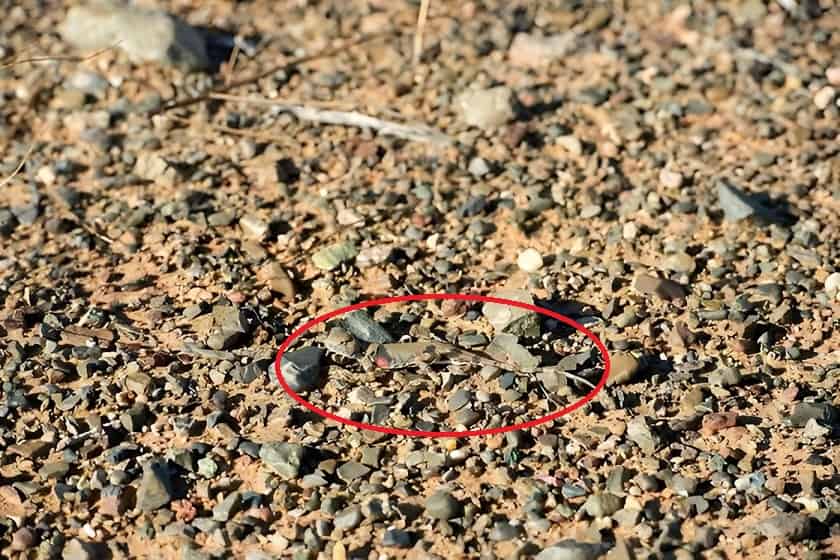 This lizard is known as the toadhead agama and is native to the deserts of Asia and Middle East.
Also Read:
Seek and Find Puzzle: Can you find the correct word in the image in 7 seconds?