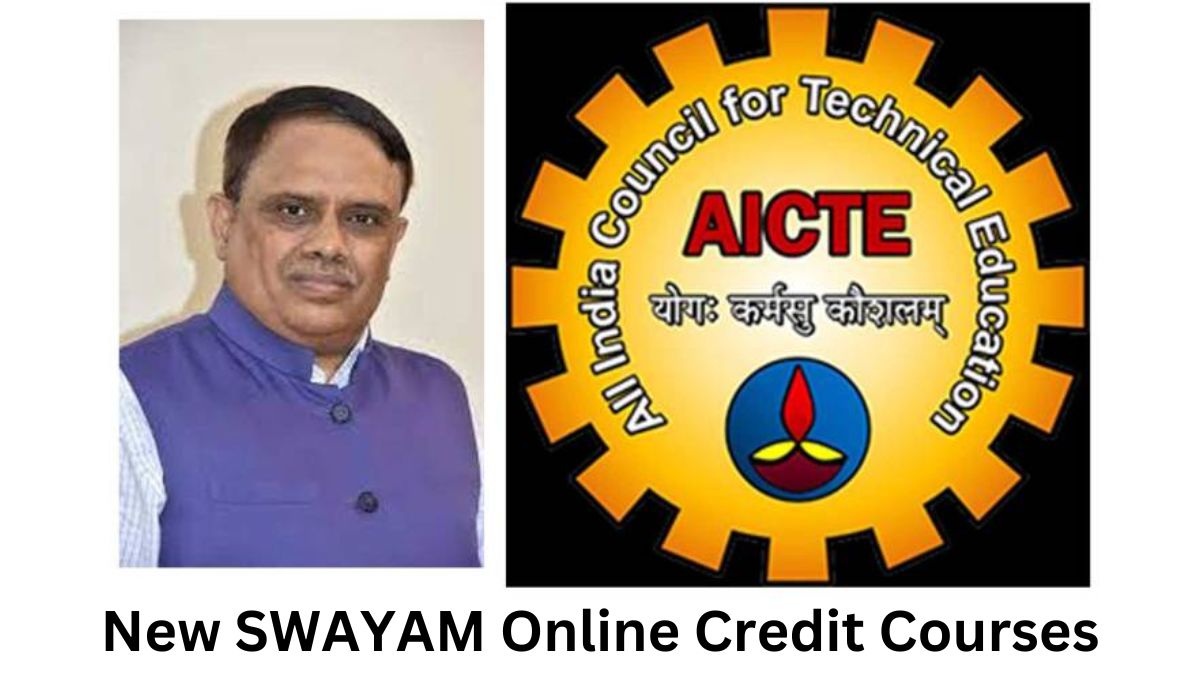 AICTE: The All India Council for Technical Education (AICTE) has taken the initiative of opening several new SWAYAM online credit courses. The education council has introduced four SWAYAM Yoga online credit courses, an online credit course on Intellectual Property (IP) as well as an online credit course on Basics of Remote Sensing, GIS and GNSS Technology and their applications.
While the four SWAYAM Yoga online credit courses have been developed by S-VYASA, Bangalore, the online credit course on Intellectual Property (IP) is developed by the Ministry of Education's Innovation Cell under the guidance and leadership of Dr AbhayJere.
Moreover, the online course on "Basics of Remote Sensing, GIS and GNSS Technology and their Applications" is developed by IIRS, Dehradun in the presence of Dr RP Singh, Director, ISRO, Dehradun.
SWAYAM New Courses Launch Event
While launching the programmes, TG Sitharam, Chairman, AICTE stated that AICTE offers comprehensive fundamental and advanced level training. The certificate will also be granted to all students on the completion of the online course. The applicants can gain insights into how to approach yoga as a profession or business venture.
Dr MP Poonia, Vice Chairman, AICTE addressed the Course Coordinators and further appreciated the Development of Yoga and other Credit Courses for SWAYAM launched on the app. He also motivated the Course Coordinators to accelerate achievements for the successful development of similar other Courses for SWAYAM.
In addition to this, he said that the online course will introduce interested participants to the core areas such as fundamentals of remote sensing, earth observation sensors and platforms, thermal remote sensing, spectral signatures of various land cover features, visual image interpretation, and hyperspectral remote sensing technologies.
SWAYAM New MOOC Courses Syllabus
As per the latest information released by the education board, other digital image processing techniques will be extensively covered in the course including Image Rectification and Registration, Image Enhancement, Image Classification, and Accuracy Assessment.
The Vice Chairman of AICTE reported that followed by the theoretical notions, there will be practical demonstrations as well through proper utilisation of open-source software.
Professor Sitharam emphasized the fact that there is a need for translation of these courses into 12 different Indian regional languages which will as a result lead to an increase of the Gross Enrolment Ratio in the higher education sector up to 50 per cent in accordance with the National Education Policy (NEP 2020).
Also Read: IIT Jodhpur Admissions 2023: MBA Registration Begins, Apply at iitj.ac.in
REGISTER FOR RESULTS UPDATES