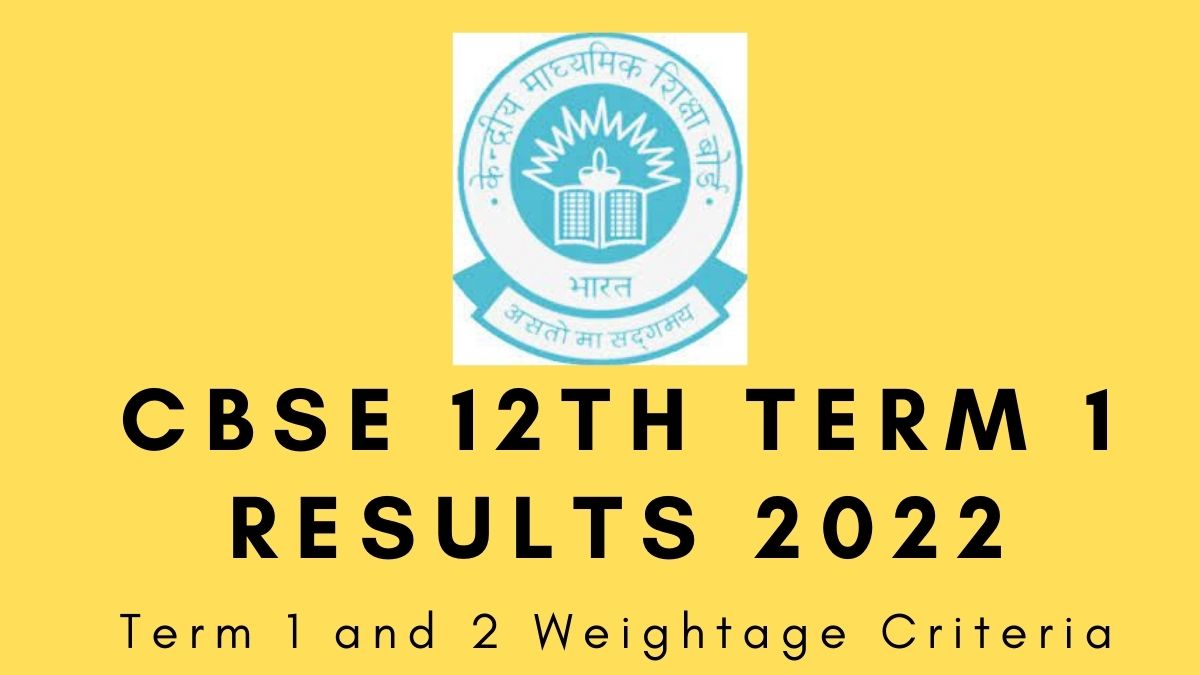 The Central Board of Secondary Education has declared the CBSE Term 1 Results 2022 for the class 12 students. The results for the Class 12 Term 1 results were released by the board to the registered email ID of the schools. Candidates who have appeared for the CBSE Term 1 Class 12 exams conducted in November-December 2022, can contact the school authorities to check their results.
Students must note that the results have been announced for the theory examinations only. This year. CBSE decided to conduct the class 10 and 12 board exams in the form of term exams considering the COVID pandemic situation. Candidates can check below the CBSE Term 1 Class 12 Results weightage and result details.
CBSE Term 1 Class 12 Results 2022 - Mark weightage
According to the circular issued by the board, the weightage of the CBSE Term 1 and Term 2 results will be decided during the time of the declaration of the Term 2 results based on which the final performance (Term 1 and Term 2) will be announced.
The circular issued further stated that the board is yet to release the notice for the Term 1 Results but it is expected to be similar to the Class 10 CBSE Term 1 Results which were announced last week.
It is expected that the board will decide to give 50 percent weightage to the Term 1 and Term 2 results or more weightage to Term 2 results. The marks secured by the students will also be moderated after the Term 2 exams. Students must however note that these are just tentative and the official details will be released by the board soon.
Marking policy after Term 2
The decision of Pass, Fail and Compartmental exams will be taken based on the final results of the students which will be announced after Term 2. Students must also note that only a single mark sheet will be released for the CBSE class 12 Results 2022. The moderation of marks, grade marks policy, and normalization of marks will be done only after the CBSE Term 2 results are computed.
CBSE will soon be conducting the Class 12 Term 2 examinations. Although the board has issued the scores of the CBSE class 12 Term 2 exams, students are advised to focus on their Term 2 exams which will be conducted from April 2022.
Also Read: CBSE Term 1 Result Class 12 2021-2022 (Announced): CBSE Shares Subject Code Class 12 Performance Sheet with Schools