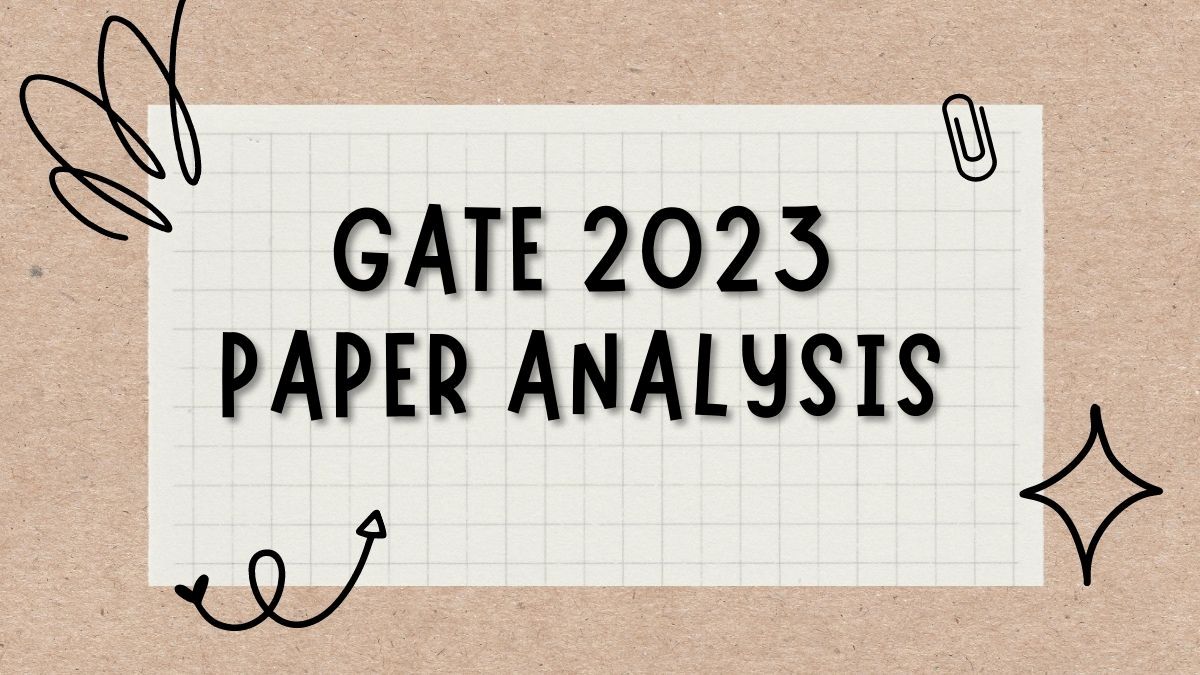 GATE CE-1 Analysis 2023: GATE 2023 Day 4 exam Shift 1 has concluded. According to the details given, students have termed the GATE 2023 CE1 examination as moderate to tough on the difficulty level. Candidates who have appeared for the exam can check the GATE 2023 Shift 1 examination analysis and other details here.
This article will provide students with the initial response of exam takers, the types of questions asked, the sectional division of the questions, the difficulty level, and the weightage given to topics in the CE-1 exam.
GATE CE-1 Paper Analysis February 12
According to reports and the analysis given by students who have appeared for the exams, the GATE 2023 Civil Engineering examination was moderate to tough.
Students who have appeared for the exam have also stated that a majority of the questions were from Foundation/ Geotech topics.
Geotechnical Engineering questions had a total weightage of 17 marks. The other topics and mark weightage are given here
Environmental Engineering -13 marks
Hydrology - 5 marks
Maths h- 13 marks
FM and OCF - 7 marks
The topics with the maximum number of questions were Engineering Mathematics, Geo-Technical Engineering, Environmental Engineering and Hydrology.
GATE Civil Engineering Exam Pattern 2023
The GATE 2023 exams are being conducted in the Computer-based mode. Students are required to answer multiple-choice questions for a duration of 3 hours. Candidates can check the details GATE 2023 Exam Pattern below.
Particulars

Details

Examination Mode

Computer-Based Test (Online)

Duration

3 Hours

Sections in Paper

General Aptitude (GA)

Candidate Selected Subject

Type of Questions

Multiple Choice Questions (MCQs)

Multiple Select Questions (MSQs)

Numerical Answer Type (NAT) Questions

Number of Questions

65 Questions (including 10 questions from General Aptitude)

Total Marks

100 Marks

Marking Scheme

All of the questions will be worth 1 or 2 marks

GATE Negative Marking

For 1 Mark Question - 1/3 mark will be deducted for every wrong answer.

For 2 Mark Question, 2/3 marks will be deducted for every incorrect response.

No negative marking for Numerical Answer Type (NAT) questions

NO negative marking for MSQ & NAT
Candidates are advised to keep watching this space to get details of the GATE 2023 SE-1 Analysis
Also Read: GATE CH Paper Analysis