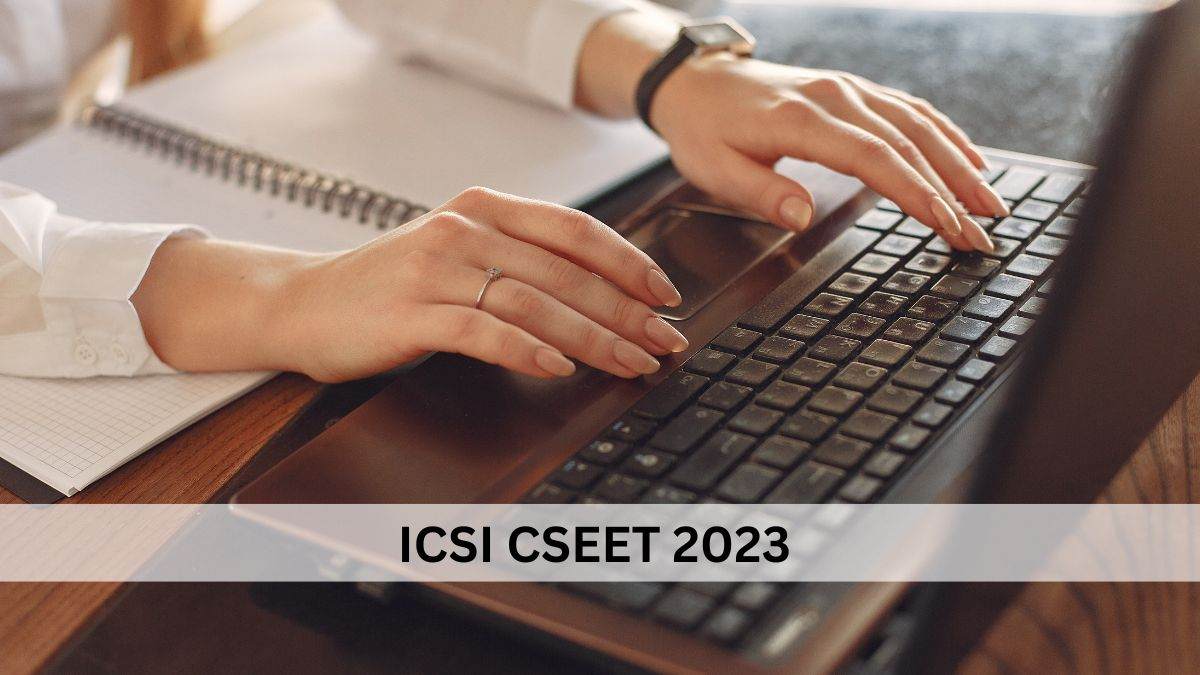 ICSI CSEET 2023: The Institute of Company Secretaries of India (ICSI) is going to conduct the Company Secretary Executive Entrance Test (CSEET) tomorrow- January 7, 2023. Candidates are allowed to appear for the test through their own laptop or desktop from home or any other convenient place. However, they are not allowed to take the test via mobile phone or tablet. Candidates appearing for the ICSI CSEET January 2023 exam must keep their admit card and valid ID proof by their side.
Candidates are advised to follow all the protocols during the examination hours. The exam will have a duration of 2 hours. The number of questions in the CSEET 2023 exam will be 140 with four papers in one sitting. Applicants taking the ICSI CSEET exam should compulsorily download, install and check Safe Exam Browser, SEBLite, on their desktop or laptop before the examination commences.
ICSI CSEET 2023 Exam Day Guidelines
Candidates going to appear in the ICSI CSEET 2023 January exam must follow the prescribed guidelines. They can go through the below-mentioned protocols to be followed on exam day-
Candidates must download the safe exam browser SEBLite on their desktop or laptop to appear in the ICSI CSEET 2023 January session.

Candidates must possess CSEET 2023 admit card and a valid ID card such as a passport, driving license, PAN card, etc.

Candidates must log in on the portal 30 minutes prior to the commencement of the examination. Moreover, no applicant will be permitted to appear for the exam after 15 minutes of exam commencement.

Further, no candidate will be allowed to finish the exam until the expiry of 90 minutes from the beginning of the test

Candidates must not bring any prohibited items such as a book, study material, handwritten or printed notes, mobile phone, pager, digital diary, scientific or programmable calculator, Bluetooth, laptop, palmtop, smartwatch, health band, or any other electronic device or gadget, etc.

No break shall be permitted once the exam starts and no one will be allowed to leave until the submission.

Candidates must score a minimum of 40% marks in each paper to pass the ICSI CSEET 2023 exam. However, no negative marking will be done for any wrong answers.
Technical Requirements for ICSI CSEET 2023
CSEET 2023 is a home-based exam. Candidates can take the CSEET 2023 from any of the convenient or suitable places. Thus, they are required to meet the technical necessities to appear in the CSEET 2023 January exam-
Browser: Google Chrome version 8.0 and above

Video/audio: Webcam along with a good quality mic.

Operating system – Windows 10 or 11 (Pro, Enterprise, and Education editions) or Windows 8/8.1 (32-bit and 64-bit), or Windows 7 (32-bit and 64-bit).

RAM and processor: 4 GB+ RAM, i3 5th generation 2.2 Ghz or equivalent/higher

Recommended internet speed per user: Dedicated internet and internet bandwidth of minimum 2 Mbps (4G/ Wi-Fi) or above + upload speed.

Screen Resolution:

1024 x 768 and above

Graphics: Minimum of 64 MB of graphics memory (Internal/External) 9. Multimedia support: sound card
Also Read: XAT 2023: Check How to Crack MBA Exam with Preparation Tips Given Here