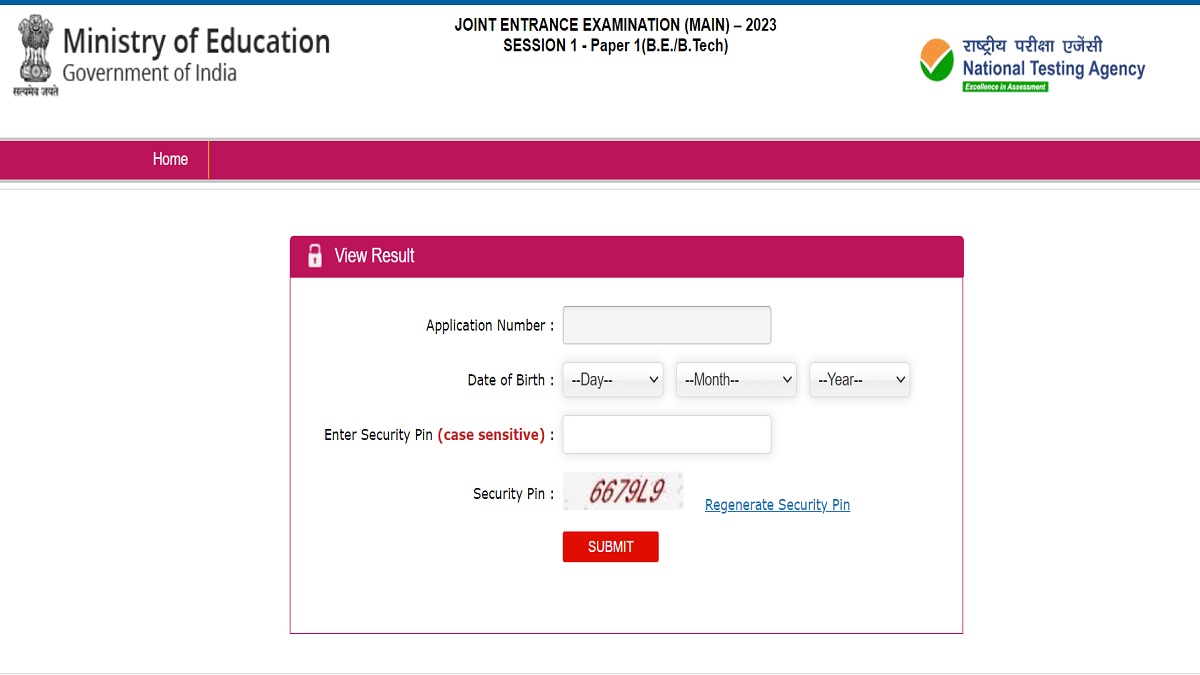 JEE Main 2023 Results: JEE Main 2023 Session 1 Results have been announced by the National Testing Agency. Those who have appeared for the JEE Main 2023 Session 1 exams conducted from January 24 to February 1, 2023, can visit the official website of JEE Main to check the exam result.
As per reports from NTA, the scores of close to 50 candidates have been withheld and are under scrutiny. According to reports, NTA has stated that the cases of these students are being placed before a separate committee and the scores of these students will be declared once the committee finalizes the report.
JEE Main 2023 Toppers List Announced
The National Testing Agency has announced the JEE Main 2023 Session 1 Exam Toppers list along with the Session 1 Results. As per the details provided, 20 candidates have obtained 100 percentile in the JEE Main 2023 exams. Among the students who have topped the exam, 14 candidates are from the General category while four are from OBC-NCL Category.
Also Read: JEE Main 2023 Toppers: 20 Students Secure 100 percentile; Bikkina Abhinav, Rishi Kalra, Soham Das and 17 others top JEE Mains
JEE Main 2023 Session 1 Data
According to the numbers provided, a total of 8,60,064 students registered for JEE Main 2023 Session 1 exams from which 8,23,967 students appeared. This year, the JEE Main 2023 January Session has recorded the highest number of attendance for the entrance exam.

JEE Main 2023 Score Normalization
According to the notification issued by NTA, the scores are normalized across multi-session papers and are based on the relative performance of the students who appeared for the exams, the marks obtained by students are converted into a scale ranging from 100 to 0 for each session of examinees.

Also Read: JEE Main 2023 Session 1 Result Announced