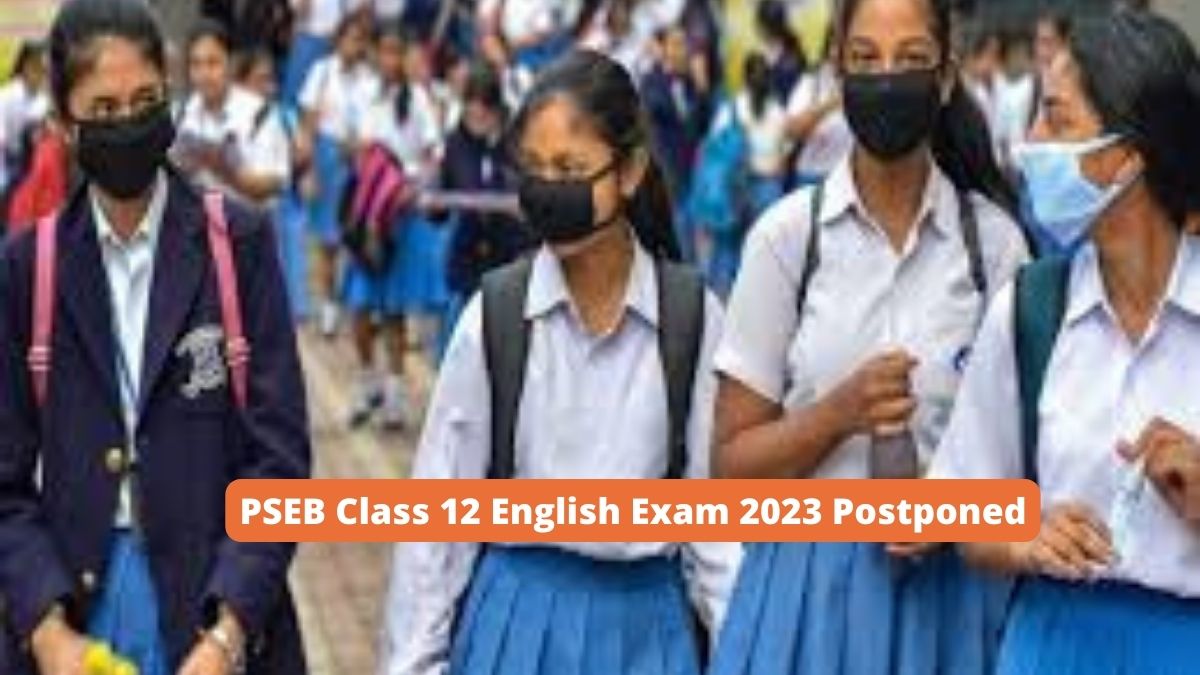 PSEB Class 12 English Exam 2023: As per media reports, the Punjab State Education Board today postponed the PSEB class 12 English exam scheduled for February 24. The PSEB board exam was to be conducted between 2 pm to 5:15 pm for English paper. The exam was postponed at the last moment and students had to return from their exam centre. As per the PSEB, the Punjab board class 12 English exam has been cancelled due to administrative reasons.
Over 3 lakh students were supposed to appear for the PSEB class 12 English exam 2023. However, the paper got cancelled just 30 minutes before the scheduled time. Earlier, PSEB also revised the date sheet prior to the exams rescheduling the Environmental Science paper.
Punjab Board Class 12th English Paper Postponed
According to the Punjab Board officials, the exam has been deferred due to administrative reasons. The revised PSEB class 12 English exam date will be announced by the board soon. Punjab board is expected to share more details regarding the same.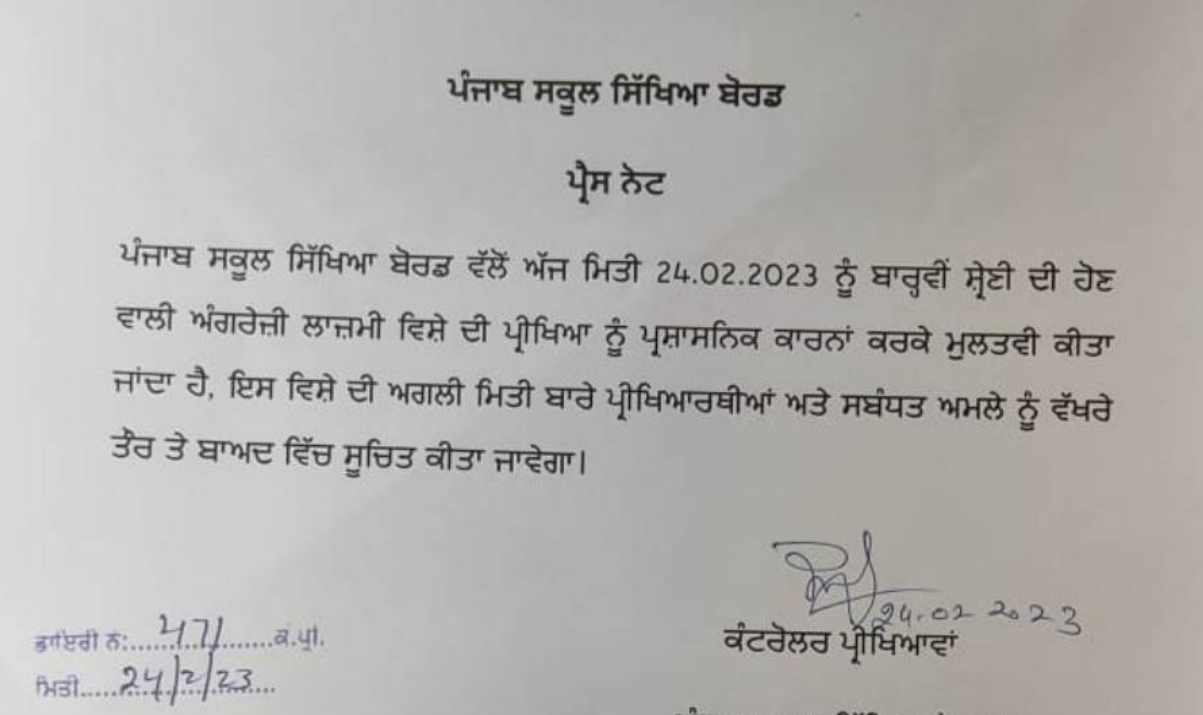 PSEB Board Exam 2023 Dates
The Punjab board recently revised the datasheet for class 10 and 12 board exams. According to the new datasheet, the class 12 Environmental Education exam scheduled for March 6 was deferred to April 21. As per the Punjab board date sheet 2023, PSEB class 12 board exams will be conducted from February 20 to April 20 in the second shift which is from 2 pm. Whereas the PSEB Class 10 exams will be held from March 24 to April 20 in the morning session - between 10 am and 1:15 pm.
Also Read: CBSE Class 10, 12 Exams 2023: Board Releases Notice Regarding Sending Issues and Observations on Question Papers