CBSE 10th English Exam 2021: Check Important Questions and Answers (for Literature and Supplementary Reader)
CBSE Class 10 English important questions are quite helpful for the last minute revision of all chapters of First Flight and Footprints without Feet.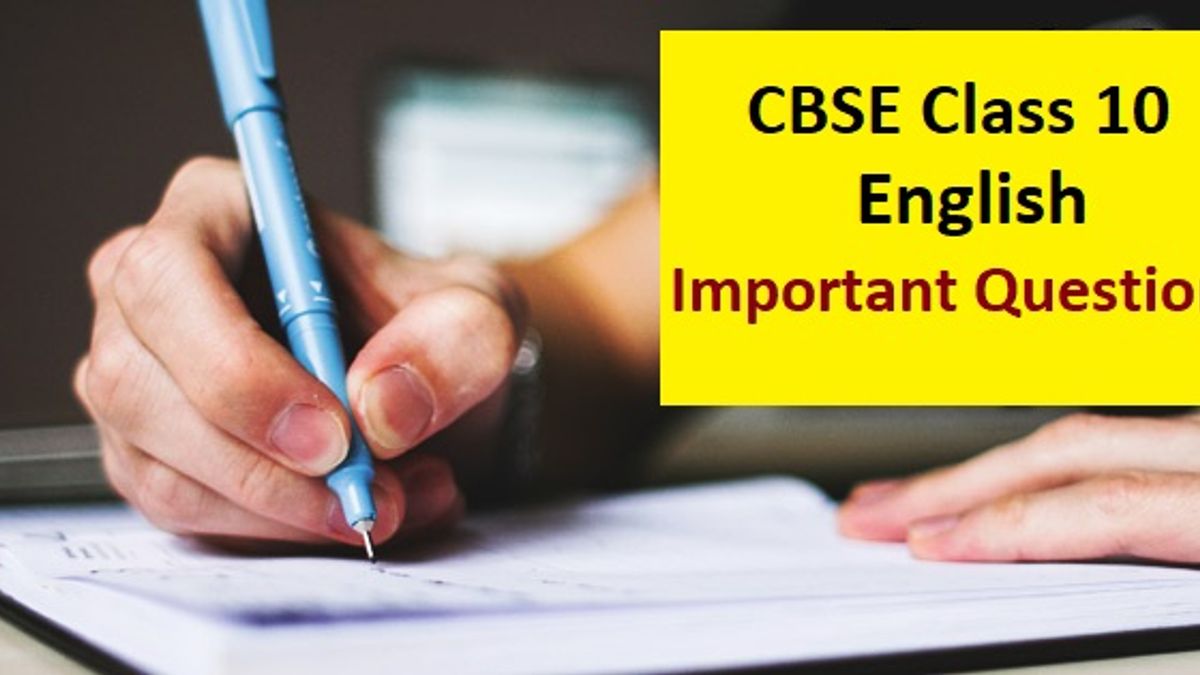 CBSE Class 10 English Important Questions
Get here important questions and answers to prepare for the upcoming CBSE Class 10 English Board Exam 2021. We have provided here the chapter-wise important questions from the Literature Reader (First Flight) and the Supplementary Reader (Footprints Without Feet). These questions are prepared by the examination experts at Jagran Josh and are very helpful to revise the syllabus way ahead of the main exam. All the questions are provided with simple and accurate answers.
New* CBSE Class 10 English Paper Pattern & Sample Paper for Board Exam 2021
Check below the links to get chapter-wise important questions for the 'First Flight' and 'Footprints Without Feet' textbooks:
CBSE Class 10 English First Flight: Important Questions
Class 10 English textbook 'First Flight' has chapters based on prose and poetry. Both prose and poetry sections of the book include eleven chapters each. It is difficult for students to revise all twenty two chapters at the last moment before the examination. But, it becomes simple and easy when you have important stuff to focus on. So, practice the important questions from the following links to make the best preparations for the CBS Class 10 English Exam 2021:
CBSE Class 10 English Footprints without Feet: Important Questions
Class 10 English Supplementary Reader - Footprints without Feet has ten chapters based on plays. Students will have some short and long answer type questions from this book. The set of chapter-wise important questions provided here is quite important to score good marks in the paper. Check the following link to get the important questions:
Also Check Best Study Plan to Score High Marks in CBSE Class 10 English Exam 2021
CBSE Class 10 students should also be well aware of the English question paper format for the upcoming board exam. The format of the question paper will be different than that of the previous year. The CBSE Class 10 English Language and Literature Question Paper 2021 will consist of 13 questions divided into two parts, A and B.
Part A (40 marks) - It will include objective type questions based on unseen passages, extracts from the literature textbooks and grammar.
Part B (40 marks) - It will include subjective type questions based on writing skills and literature textbooks (FIRST FLIGHT and FOOTPRINTS WITHOUT FEET).
To check the type and structure of expected questions, students should thoroughly analyse the latest CBSE Class 10 English Sample Paper.
Important* CBSE Class 10 English Complete Study Material & Preparation Guide for Board Exam 2021