Letter Writing Format for CBSE Class 10 Hindi Exam 2023: CBSE board has scheduled the 10th Class Hindi Board Exam 2022-23 on March 17, 2023. For both Hindi course A and course B, formal and informal letter writing is an important part. It will be a 5 marks question and an internal choice between the formal and informal letters will be provided. In this article, we have provided the correct format of Letter writing for formal and informal letter types with solved examples and practice questions so that you can score maximum marks in the upcoming CBSE Class 10 Hindi A and B examinations.
Also check: CBSE Topper Answer Sheet Class 10 Hindi, Download PDF
Scoring full marks in the letter writing question is majorly dependent on the use of the correct format. Therefore, we have explained below the format that must be used while writing a letter.
Class 10 Hindi Letter Writing
Qulaties of a nicely written letter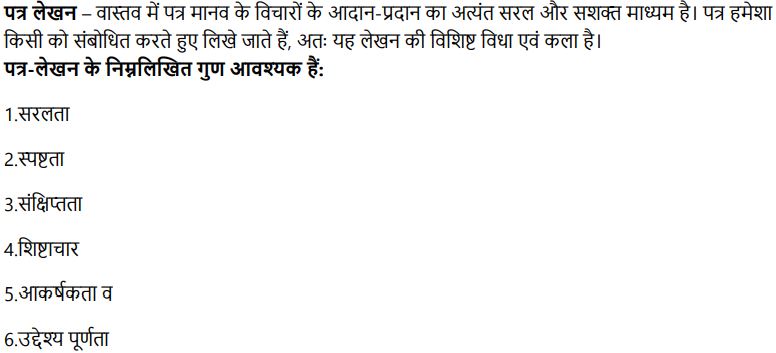 Types of Hindi Letter Writing
1 Formal
2 Informal

Types of Formal Hindi Letter Writing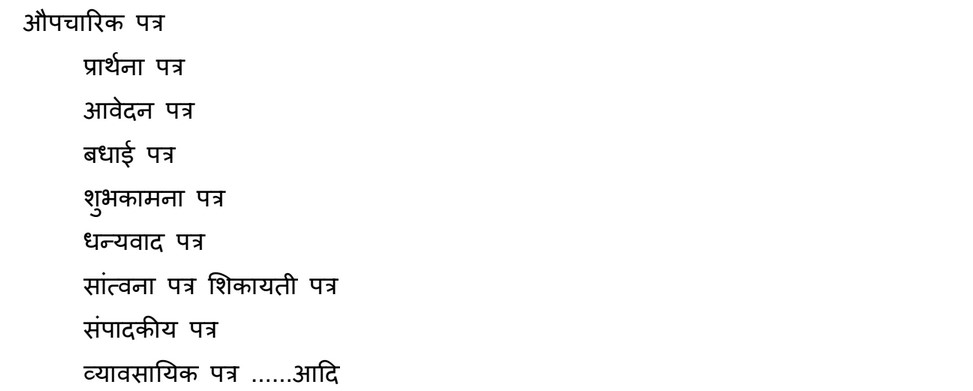 Types of Informal Hindi Letter Writing
CBSE Class 10 Hindi Formal Letter Writing Example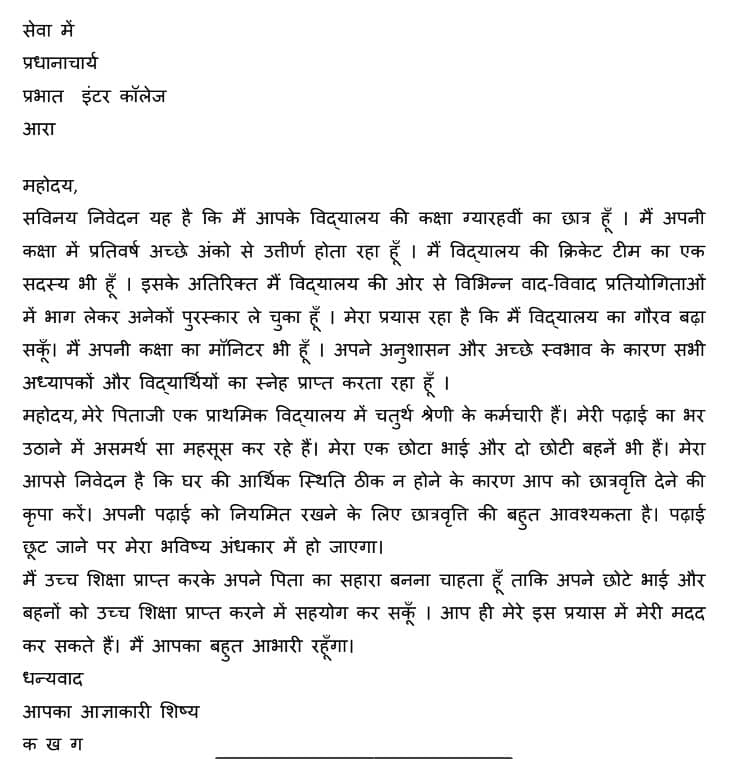 CBSE Class 10 Hindi Informal Letter Writing Example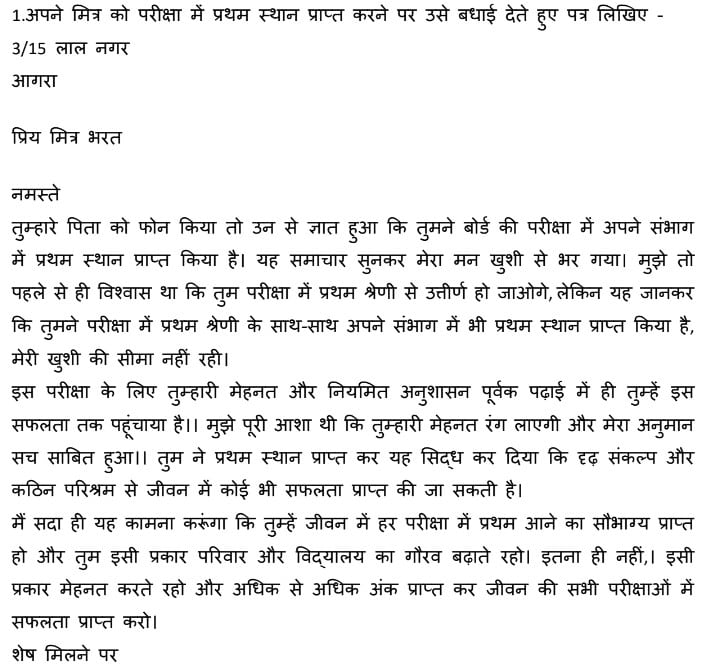 Class 10 Hindi Letter Writing Practice Questions
1 आप यश कुमार / यशिका कुमारी हैं। बरसात के दिनों में दुर्घटना को दावत देते खुले पड़े सीवर लाइन के मैनहोलो के संदर्भ में दैनिक जागरण, अ ब स नगर के संपादक को एक समाचार प्रकाशित करने का अनुरोध करते हुए लगभग 100 शब्दो में पत्र लिखिए।
2

Important Links for CBSE Class 10 Hindi Board Exam 2023