NCERT Solutions for Class 11 Chemistry: NCERT Solutions play a crucial role in helping students understand the right approach to solve NCERT questions or similar problems precisely. Students get to learn the right method to solve a question which helps them enhance their problem solving skills. Moreover, NCERT Solutions are helpful in understanding complex topics and determining your strengths and weaknesses which is very important not only from the examination point of view but to lay a good foundation for your future studies as well.
In this article, we have provided the NCERT Solutions for all the chapters of Class 11 Chemistry. All the solutions are explained by subject experts to provide accurate and comprehensive study material for class 11 students. All the solutions can be saved in PDF which students can refer to as and when required.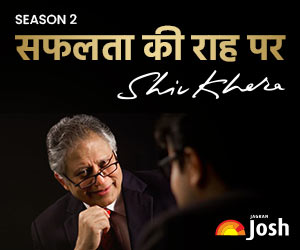 Download the chapter-wise NCERT Solutions for Class 11 Chemistry from the links given below:
| | |
| --- | --- |
| Chapter Name | Link |
| 1. Some Basic Concepts of Chemistry | |
| 2. Structure of Atom | |
| 3. Classification of Elements and Periodicity in Properties | |
| 4. Chemical Bonding and Molecular Structure | |
| 5. States of Matter | |
| 6. Thermodynamics | |
| 7. Equilibrium | |
| 8. Redox Reactions | |
| 9. Hydrogen | |
| 10. The s-block Element | |
| 11. The p-block Element | |
| 12. Organic Chemistry Some Basic Principles and Techniques | |
| 13. Hydrocarbons | |
| 14. Environmental Chemistry | |
Note - Students must know the latest CBSE Syllabus of Class 11 Chemistry before solving all the questions. The board has deleted many topics from the old syllabus of Chemistry for the current academic year. So, students must be aware of the deleted portion of the syllabus to continue their studies in an effective and productive manner.
Students having trouble solving tough problems in the Class 11 Chemistry NCERT book, can refer to the NCERT solutions provided here. Class 11 Chemistry NCERT Solutions have been presented in a well-structured format to give a clear understanding of the concepts and techniques implied in each solution. Solving the NCERT questions according to the criteria followed in the NCERT solutions provided above will assure outstanding results in the annual examinations.
Follow NCERT Books for success in school/competitive exams
Generally, students are advised to read the NCERT books while preparing for board exams or any competitive/entrance exam. Most of the questions in school and competitive examinations are based on the exercise problems given in the NCERT Books.
NCERT books are best known for explaining the concepts in the simplest way for easy understanding which helps students in strengthening the basics and fundamentals of a particular topic. This makes students efficient enough in solving different problems related to that topic.
Also Download: