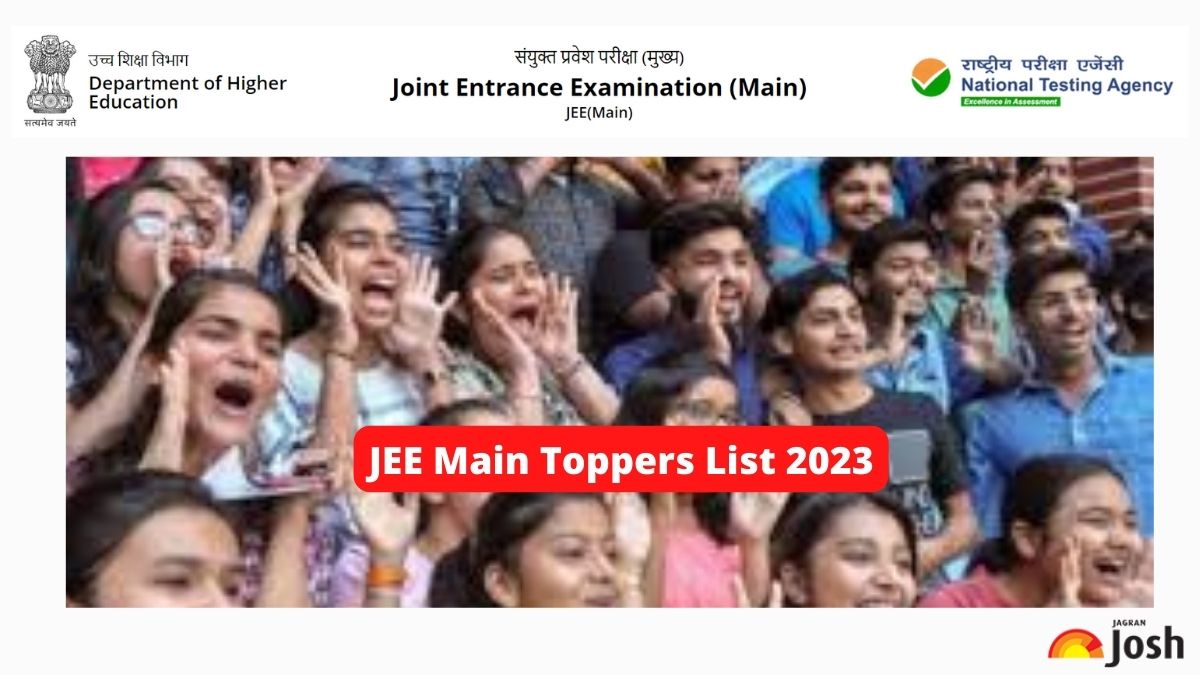 CBSE Term 2 Accountancy Syllabus- Class 11th
JEE Main 2023 Toppers List (Out): As per the recent updates, the National Testing Agency (NTA) has declared the JEE Main result 2023 for January session in online mode. Along with the announcement of result, NTA has also released the list of JEE Main toppers 2023 for session 1. As per updates, in this session, a total of 20 candidates have secured 100 percentile marks in JEE Mains 2023. Among the 20 JEE Main 2023 toppers list, 14 candidates are from the General category, while four are from OBC-NCL.
CBSE Term 2 Accountancy Syllabus- Class 11th
From the general category, Bikkina Abhinav Chowdary, Rishi Kalra, Soham Das, Vavilala Chidvilas Reddy and Apurva Samota have secured 100 percentile to become JEE topper 2023. Whereas in OBC-NCL, four candidates named - N.K.vishwaajith, Mayank Soni, Suthar Harshul Sanjaybhai and Gulshan Kumar have obtained 100 percentile.
As per sources and media reports, there are no female candidates in the JEE Main top 20 this year. The female JEE Main topper 2023 is Meesala Pranathi Sreeja with 99.99725 JEE Main score, followed by Ramireddy Meghana securing second position with 99.9944%. A total of 10 female candidates have secured 99.9 percentile. JEE Main 2023 session 1 also recorded the highest-ever attendance with 95.8%.
CBSE Term 2 Accountancy Syllabus- Class 11th
JEE Main Toppers List 2023
JEE Main Toppers 2023: General category
Rank
Application number
Name
1
230310146952
BIKKINA ABHINAV CHOWDARY
2
230310141436
RISHI KALRA
3
230310332864
SOHAM DAS
4
230310481885
VAVILALA CHIDVILAS REDDY
5
230310376645
APURVA SAMOTA
JEE Main Toppers 2023: OBC-NCL
Rank
Application number
Name
1
230310366546
N.K.VISHWAAJITH
2
230310210909
MAYANK SONI
3
230310666162

SUTHAR HARSHUL SANJAYBHAI

4
230310242420
GULSHAN KUMAR
JEE Main Toppers 2023: Gen-EWS
Rank
Application number
Name
NTA score
1
230310309237
KRISH GUPTA
100
2
230310246220
MALPANI TUSHAR
99.9985472
3
230310072859
DUMPALA PANEENDRA
NADHA REDDY
99.9964247
4
230310112157
PENDURTHI NISCHAL SUBHASH
99.9958885
JEE Main Toppers 2023: SC
Rank
Application number
Name
NTA score
1
230310167803
DESHANK PRATAP SINGH
100
2
230310241664
KOMARAPU VIVEK
VARDHAN
99.9986276
3
230310231309
KAPIL
99.9696085
4
230310126416
RAJAT DAS
99.9631258
JEE Main Toppers 2023: ST
Rank
Application number
Name
NTA score
1
230310378987
DHEERAVATH THANUJ
99.9904065
2
230310069359
YASH VIKAS SABALE
99.9445825
3
230310187628
UDTYAVATH SAI
LIKHITH
99.8341693
4
230310306346
ALEX SINGH
99.7979291
JEE Main Toppers 2023: PwD
Rank
Application number
Name
NTA score
1
230310765433
MD SAHIL AKHTAR
99.9848042
2
230310417512
DIPEN SOJITRA
99.9752971
3
230310333539
B SHASHANK
99.9642468
4
230310327224
ADITHYA KAUSHIK
99.8881893
Also Read: JEE Main Result 2023 Session 1 Released at jeemain.nta.nic.in, Get Download Link Here