ICSE Class 10 History and Civics Question Paper 2023: ICSE board conducted the History and Civics board exam 2023. The exam started at 11 AM and concluded at 1 PM. The paper was 80 marks and students had 15 minutes to go through the question paper before they started writing the answers. Although the official question paper will be provided by the board later on, we have provided here the official answer key. You can download the complete ICSE Class 10 History and Civics question paper here in PDF Format. This will specially be useful for students whom are going to attempt the exam next year, to prepare well from the very beginning by knowing what to expect.
ICSE Class 10 History and Civics Question Paper 2023
There were two parts in ICSE Class 10 History Civics question paper 2023: I & II.

All questions from Part I were compulsory.

Students were allowed to attempt any five questions of their choice from Sections A and B of Part II.

Part II had been further divided into sections A and section B.

Section A had 3 questions and section B has 5 questions.

Students had to attempt any two questions from Section A and any three questions from Section B.
A preview of the 3rd page of ICSE Class 10 History and Civics Question Paper 2023 is as follows: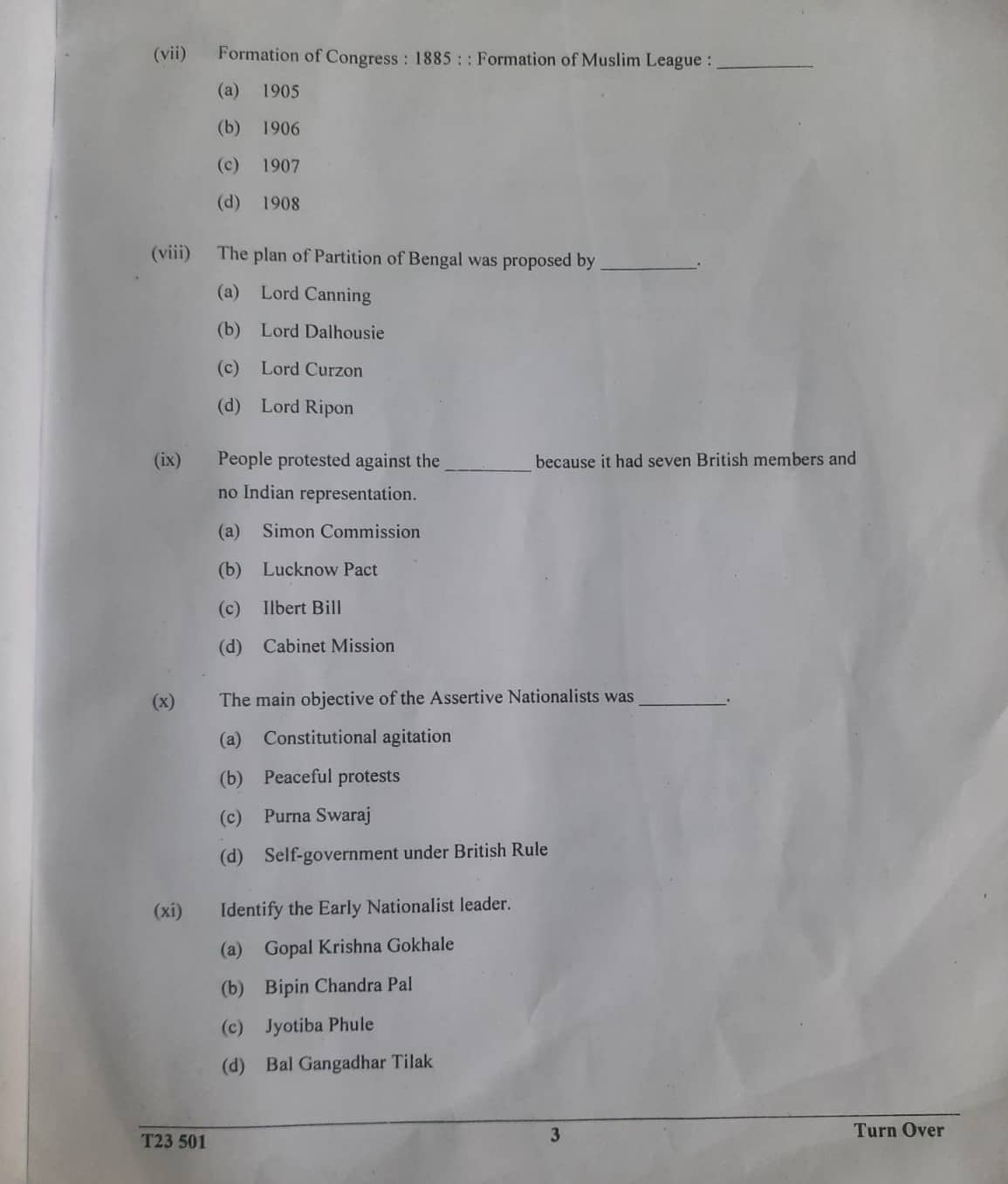 Download the complete question paper from the following link:
Other important upcoming examinations are Maths, Physics, Chemistry, Geography, etc.
Check the important links provided below to prepare well for the upcoming board exams.
ICSE Class 10 Result Date 2023
ICSE Class 10 Board Exam Results 2023 are expected to be declared in June 2023.
You will be able to check your ICSE Class 10 Results by clicking on the links below: