Always dreamt of sailing the seas? Build a career in Merchant Navy!
Always dreamt of sailing the seas? Here is how you can turn your love for sailing into great career choice through Merchant Navy career.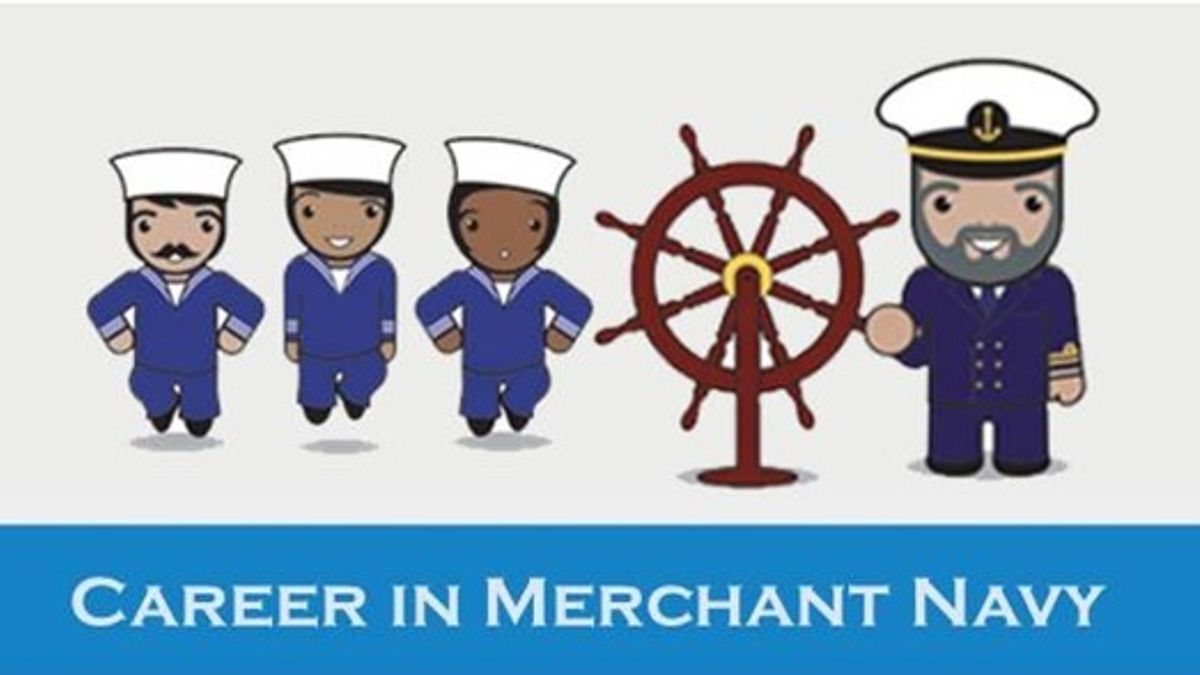 Always dreamt of sailing the seas?
Travelling the world, meeting with new folks and the lure of adventure is on the bucket list of every youngster who is starting out their professional career. Especially when it comes to travel by sea, oceans have their own charm and attract many youngsters. But apart from being a recreational activity or merely a vacation trip on a cruise ship, you can also turn for passion for sailing or seas into a real and lucrative career choice through Merchant Navy.
Choosing Merchant Navy as a career option can give you the adventure of a life-time that you had been looking for so far. Apart from living your dream life, you can make a high salary without paying income tax; get NRI status, and avail the benefits of flexible working periods, long vacations, and other job-related perksby picking Merchant Navy as a career option.
If you have reached so far, you would surely be interested in knowing how you can build a successful career in Merchant Navy. In this article, we can discuss different aspects related to Merchant Navy as a career option and help you make the best decision of your life.
Eligibility
First things first, let's understand what it takes to join Merchant Navy i.e. the eligibility criteria. The candidates, both male and the female, can join Merchant Navy after clearing their Class 12 Board Exams exams with Physics, Chemistry and Mathematics (PCM) subjects. As far as their marital status is concerned, it should be 'single' to join Merchant Navy. Though the candidates with normal vision are preferred but those who are with glasses up to plus or minus 2.5 may also be allowed.
Joining Formalities
To take admission, the candidates need to clear the entrance examination which is followed by a screening test and a written examination. And an interview and a medical test precede the ship-training courses that are imparted to professionals prior to their appointment in the Merchant Navy.
Merchant Navy Job profiles
Merchant Navy as the name denotes is a field in which commercial shipping companies hire young and talented sea-men to help them transport goods and materials across international borders. This means that the job profiles that you can get as part of Merchant Navy can be diverse and dependent upon your skills, knowledge and abilities.
All commercial shipping companies generally appoint the candidates for different kind of works that are undertaken on all kind of seagoing vessels such as cruise liners, cargo ships, tankers, and hovercrafts. The crew members have to carry out all that fall under their work profiles that are typically divided into different categories.
What kind of Work?
As a deck officer or engineering officer, you will be responsible for navigating the ship, monitoring weather reports, listening to broadcasts given by the Coastguards. Apart from it, establishing good communication with other crew members will also fall under your key responsibilities. Moreover, you will have to oversee some other works such as loading of cargo and use of machinery while making sure that everyone complies with health and safety policies. Finally, there is a range of administrative and managerial responsibilities that will need to fulfil. Apart from Deck officer or engineering officer, the candidates are appointed for Electro-technical assistance, rating (a seafarer who helps all the officers with the particular set of tasks), hospitality and health (pursers, stewards, chef, housekeeper etc.).
Course after 12th
After clearing your Class 12 Board Exams or +2 Exams, you can take admission in the following courses given below to be eligible for Merchant Navy Jobs.
B.Sc. Nautical Science

BE Marine Engineering

BE Naval Architecture and Offshore Engineering

BE Petroleum Engineering

BE Mechanical Engineering

BE Harbour & Ocean Engineering

BE Civil Engineering

BE Electrical & Electronics Engineering

B.Sc. Marine Catering

Electro Technical Officer Course
Love Facebook and Twitter? Then these 8 Jobs are perfectly tailored for you!
Courses after 10th
The students who want to take admission after clearing the 10th class examination can pursue the courses listed below.
Near Coastal Voyage (NCV)

Diploma in Nautical Science (DNS)

Commercial Diving

GP Rating
Merchant Navy Job Prospects
There is plenty of opportunity for well-trained and skilful professionals in this line of work. Candidates can easily grab jobs with the help of various placement agencies all around the world. In India, the employment opportunities are available in both government and the private shipping companies.
Hottest Career Options of 2017 that are perfect for Millennials

Merchant Navy Salary Prospects
Generally speaking, a career in Merchant Navy is considered to be one of the most lucrative career choices available to youngsters. Especially when it comes to salary and pay, there is no dearth of money for talented young professionals. The salary of the Merchant Navy crew members ranges from Rs 12000 to Rs 8 lakh per month depending upon your job profile and work experience. You can earn any pay that comes under this pay structure.
Typically, as a Junior Engineer, you can earn Rs30000 per month and Rs. 1.5 lakh per month as a chief engineer. You will be compensated around Rs50000 per month if manage to grab the position of the Third officer. The pay package of a Merchant Navy captain is around Rs. 2 Lakh per month. It generally takes around 8 years for a third officer to get the ranks of chief officer and captain.
18 Undervalued but Highly Rewarding Career Options You Must Consider
Why Merchant Navy?
The Merchant Navy is among one of the fastest growing industries that, every year, generates thousands of high paying job opportunities in great number. With proper guidance, you can grab a promising job at Merchant Navy. In this article, we have explained about different work profiles, courses after 10th and 12th, job prospect, and the salary package that would certainly help you to build a career in Merchant Navy.
Want to know about other new age career options available to you, check out our dedicated section at www.jagranjosh.com/jobs. Alternatively, you can also receive such articles directly in your email inbox. Just register your email id in the form given at the bottom of this page. Know someone who is a sea-farer or a friend who is interested in Merchant Navy, do share this article with them to help them out.