IIM Bangalore – one of top MBA colleges in India has finally revealed their placement report for the year 2017. The placement numbers from top B-schools such as IIMs are a great indicatory of the health and scope of career growth in the management sector. Students from the premier management institute bagged offers and PPOs from top brands and companies, not only from India but across the globe. There was some good news when it comes to salary details as both international and domestic packages saw significant rise with 100% placement record. So, let's dwell deeper into the IIM Bangalore's placement data and understand the latest hiring trend in the MBA world.
International Packages get 77% hike
The key highlight coming out from the IIM Bangalore's Placement Report 2017 is that the international packages being offered to the MBA graduates saw 77% spike as compared to last year. A total of 13 students from IIM Bangalore received international offers from various global locations. The average international salary rose to Rs.52.13 lakhs as compared to Rs.29.50 lakhs in 2016. The median salary also grew significantly for international offers to Rs. 21 lakhs.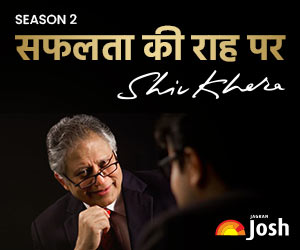 IIM Ahmedabad Placement Report of 2017
Average Domestic Salary at 21 Lakhs
On the domestic front as well there was marginal rise in the average salary packages. The average domestic salary being offered to IIM B MBA graduates rose to to Rs. 21.42 lakhs from Rs. 21.02 lakhs. Similarly, the median salary stood at Rs 21 Lakhs for the current PGP Batch.
162 PPOs
PPOs are job offers extended by the recruiters before the start of the final placements and are generally based on the performance of the students during the internship period. When it comes to management domain, PPOs (Pre-Placement Offers) reflect the quality of the students and the trust placed by recruiters in the B-school. This year's IIM B placement season saw 162 Pre Placement Offers being extended to the students. However, only 133 PPOs were accepted by the students. This year the PPOs being extended to IIM-B students also saw rise from 139 in 2016 to 162.
MBA Placements: These 5 habits might cost you a job with six figure salary
Lateral Placement Offers
Lateral Placement Offers were also made to candidates who held work experience of more than 22 months. A total of 139 lateral placement offers were made to the students from a diverse array of domains which include operations, category management, general management, business leadership, consulting and others.
Student and Recruiters Participation
As far as the final placement at IIM Bangalore is concerned, the placement season saw 160 recruiters participate in the hiring sessions. As part of the B-school placement drive, this year 411 students saw placement assistance from IIM Bangalore. These students were extended a total of 463 offers in more than 200 different types of job profiles.
Hiring Trends
25% New Recruiters
One of the key differentiators of this year's IIM – Bangalore Placement Report was that nearly 25% of the total recruiters were first-time participants in the placement sessions. These included the likes of Pernod Ricard, Gulf Talent, Stovekraft, Vedanta, Hay Group, Power Finance, Intellipaat, BNY Mellon, Tolaram, Sterlite Power, Cello, Danaher, Amplus Solar, Indian Oil, Saint Gobain and Ambuja Cement. Among these new or first-time recruiters, Sprinklr emerged at the top with 6 job offers.
Top Recruiters
In the overall tally of recruiters, Boston Consulting emerged as the top recruiter with 20 offers being extended by the consulting giant to the students. The second spot was grabbed by Goldman Sachs, Accenture making 14 offers each.
Consulting
As per the general trend, consulting emerged as the most dominating factor at this year's placement season at IIM Bangalore. More than 30% of the total batch received offers in consulting domains. As stated above the global major Boston Consulting Group tops the charts with 20 offers followed by McKinsey & Co with 13 offers; Bain & Company-10 offers; EXL Consulting-10 offers; Deloitte-10 offers. AT Kearney made 9 offers.
10 placement facts about MBA education will change your opinion
Conglomerates
Another surprising factor in this year's placement season was the emergence of conglomerates as a major recruiters. Indian conglomerate Aditya Birla Group made 10 offers. Others from this domain which made offers to IIM-B students include CK Birla, Wipro, RPG, Jindal Group, Mahindra Group, Tata Administrative Services and Reliance Industries Limited.
Banking & Finance
Banking and Finance which have traditionally been the strong hold of IIM – B students, saw offers being made by domestic as well as international players. The sector was led by global banking giant Goldman Sachs which made 14 offers while others in this sector included CRISIL, Citibank, Aviva, ICICI Bank, Societe Genrale, HSBC, Fullerton, Morgan Stanley, JM Financial, Yes Bank, DBS, Standard Chartered, Axis Bank, Visa and Deutsche Bank.
Sales & Marketing
Sales and Marketing domains saw diversification of job profiles being offered to the students as part of the IIM-B placement drive. The Sales and Marketing domains was led by FMCG companies led by Anheuser-Busch Inbev which extended 8 offers. Apart from this, other top recruiters which offered sales and marketing profiles included Johnson & Johnson, Procter & Gamble, Hindustan Unilever, Marico, Asian Paints and Himalaya.
Technology
Technology has always been one sector which has always found excellent talent from top B-schools in India such as IIMs. This year as well this fact stands proven as prominent recruiters participated in the placement drive at IIM-B. Well-known brands such as Capgemini, IBM, Honeywell, Phillips, Sutherland Global, Microsoft, WNS, Tech Mahindra, Robert Bosch, Cognizant, Schneider Electric, UnitedHealth Group, Directi, Sasken, Samsung, Microland, Sterlite Technologies visited the campus for the placement drive.
E-Commerce
One sector that saw its presence dwindle at the IIM-Bangalore's placement sessions 2018 was e-commerce. In this sector, international giant Amazon made 12 offers. Other recruiters included top brands such as Myntra, Swiggy, Uber, PayTM and Ola Cabs.
XLRI Jamshedpur Final Placement Report for PGP 2015-17
Average Salary Trends at IIMs in 2017
The general perception about the MBA as a career option is that the degree is losing its value with too many management graduates with no real experience or skills walking out of B-schools. There is clear dearth of management jobs in the market. But, when we dwell deeper into this, we realize that top MBA colleges in India such as IIM Ahmedabad, IIM Bangalore and IIM Calcutta have always been able to place their students at respectable position and packages in both domestic and international job markets. So, what matters when it comes to placements, it is the quality of education and the reputation of the institute along with the trust placed by recruiters in the B-school that plays a bigger role.
This trend has also been reiterated in the average salary trends at the placement season at top three IIMS in India for 2017. The data for the same can be seen in the table below:
| | | | |
| --- | --- | --- | --- |
| B-school / Packages | IIM Ahmedabad | IIM Bangalore | IIM Calcutta |
| Average Domestic Package 2017 | Rs 22.58 LPA | Rs 21.42 LPA | Rs 20.00 LPA |
| Average Domestic Package 2016 | Rs 22.14 LPA | Rs 21.03 LPA | Rs 22.00 LPA |
| Average International Package 2017 | Rs 82.00 LPA | Rs 52.13 LPA | NA |
| Average International Package 2016 | Rs 49.00 LPA | Rs 29.50 LPA | Rs 29.50 LPA |
As per the above table, among the top three IIMs i.e. A – B – C; IIM Ahmedabad has topped the charts in terms of highest average domestic package with RS 22.58 LPA. This was followed by IIM Bangalore with average domestic package of Rs 21.42 LPA and IIM Calcutta with Rs 20.00 LPA package. The above data clearly proves that students who are from top B-schools and possess the necessary skills do not face problems in getting placed at good position in the management sector.
For more updates about the top MBA institutes of India, keep visiting mba.jagranjosh.com
Also Read