NCERT Solutions for Class 10 History (Social Science) - India and the Contemporary World II
NCERT Solutions for all chapters of Class 10 History (Social Science) are provided here. All these solutions are best for quick and active learning. Download NCERT Solutions of all chapters in PDF format.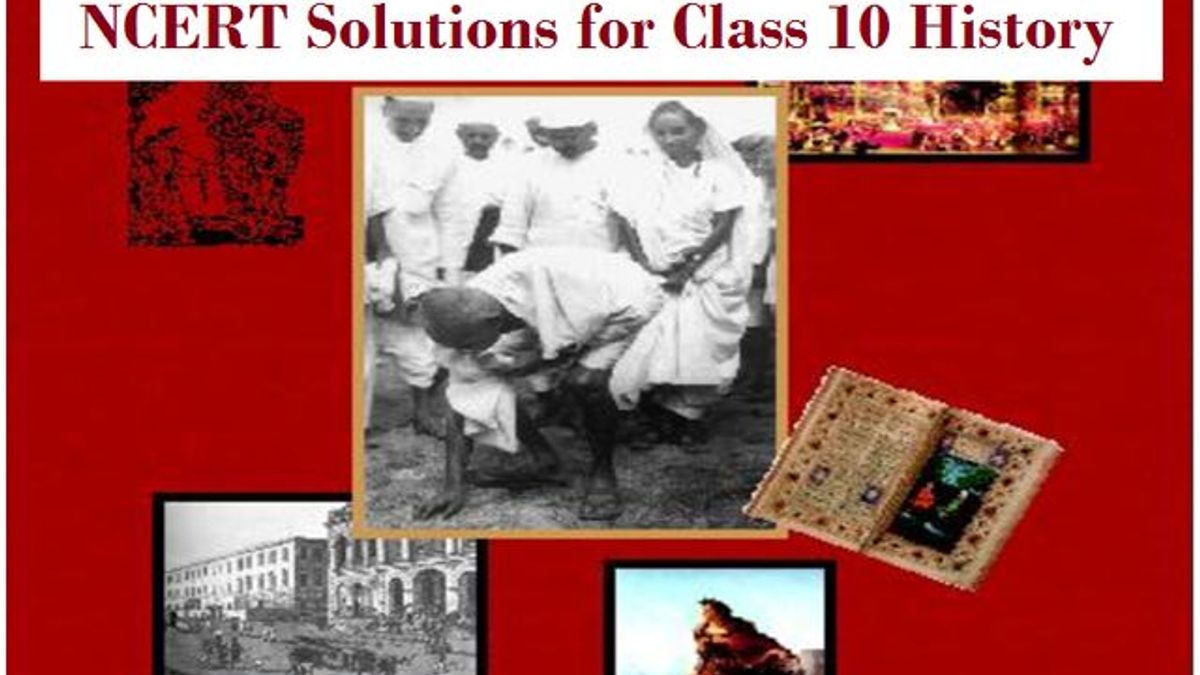 NCERT Solutions for Class 10 Social Science History
NCERT Solutions for Class 10 History Textbook - India and the Contemporary World II are very helpful to build a strong foundation based on the conceptual framework. The NCERT Solutions by Jagran Josh are prepared in a way to help students easily understand the concepts and learn the series of events included. All the solutions are designed as per the CBSE marking scheme and appropriate word limit. These accurate and concise NCERT Solutions for Class 10 History will help you prepare well for the internal as well the annual board examinations. NCERT Solutions of each chapter can also be downloaded in PDF format so that you may use these solutions in offline mode as and when required. You can also check here the NCERT Solutions for other divisions of Class 10 Social Science - Geography, Economy and Political Science.
NCERT Solutions for Class Social Science History: India and the Contemporary World-II
Important* Check CBSE Class 10 Complete Study Material for 2021-2022
Importance of NCERT Solutions
NCERT Solutions for class 10 students are considered as one of the most helpful resources to obtain high scores in the board examinations. Working on the NCERT Solutions for Class 10 Social Science strengthen not helps students strengthen their foundation in the subject, but also makes them efficient enough to tackle different types of problems.
Solutions of all the chapters of History prescribed under the latest CBSE Class 10 Social Science syllabus are available here.
Also Check:
NCERT Solutions for Class 10 Geography
NCERT Solutions for Class 10 Economics
NCERT Solutions for Class 10 Political Science (Civics)
About Class 10 History Book: India and the Contemporary World-II
Class 10 History provides knowledge about various events of the past. It explains the phenomena of development of nationalism, globalisation, industrialisation, and the rise of print culture in India. NCERT Book for Class 10 History is named as India and the Contemporary World-II which is constituted of five chapters that are arranged into three units.
The first unit of the Class 10 History book talks about nationalism and discusses how the sense of belonging to a nation developed over a period of time. You will see how the idea of nationalism emerged in Europe, how territories were unified, and national governments formed. The stories of nationalism mentioned in the first two chapters of this book, will help you understand how nationalism in colonial countries can develop in a variety of ways, glorify contrasting ideals, and be linked to different modes of struggle.
Also Check: CBSE Class 10 Syllabus of All Subjects for 2021-2022
In Section II, the focus is totally shifted to economies and livelihoods. Here, we gain knowledge about the developments that are seen as symbolising modernity – globalisation and industrialisation – and see the many sides of the history of these developments.
Section III will introduce you to the history of print culture. Here, you get to know how the history of the contemporary world is intimately connected with the growth of print. You will see how printing made possible the spread of information and ideas, debates and discussions, advertising and propaganda, and a variety of new forms of literature.
A brief summary of all the five chapters of Class 10 History is provided below:
Chapter 1 - The Rise of Nationalism in Europe
Nationalism is an ideology that promotes devotion and loyalty to the nation or we can say that it is a movement that develops a sense of consciousness towards your nation. In this chapter, we get to know about the idea of nation and the making of nationalism in Europe. This chapter has total 10 questions based on the concepts included in it.
Chapter 2 - Nationalism in India

This chapter gives us information about various movements that took place in India to gain the basic identity of the Nation. You will learn about the Non-Cooperation and Civil Disobedience movements that helped in igniting the spirit of nationalism among the Indians. This chapter talks about how Congress sought to develop the national movement which got active participation from different social groups. We also get to know how the united struggle for freedom of the country helped to develop a sense of collective belonging among people. In this chapter, students will have total eight questions to practice.
Chapter 3 - The Making of a Global World
In this chapter, we get to know about the long history of trade and migration of people that gave rise to the making of the global world. It explains how the culture, technology, and ideas were exchanged between the nations. We learn about the globalisation, silk routes, the role of technology and trade were in this chapter. There are total nine questions in this chapter. NCERT solutions will help to understand all these complex topics in the easiest and simplest way.
Chapter 4 - The Age of Industrialisation
This was the period of 18th and 19th centuries when industrialization actually began. This chapter explains how the age of industrialisation marked the beginning of modernisation. It stimulated the process of setting up of new factories, production of goods on a large scale that eventually gave a push to the worldwide trade. This chapter focuses on the history of Britain which was the first industrial nation. It also explains how the industrial pattern was changed in India due to the colonial rule. This chapter has total seven questions.
Chapter 5: Print, Culture and the Modern World
Class 10 History Chapter - 5 explains the development of print, from its beginnings in East Asia to its expansion in Europe and then in India. With this chapter, we get to know how print technology affected the cultures and social lives. It also explains how the print revolution resulted in the rise of literacy among poor and women and it gave them an opportunity to raise their voice against the various social issues. There are 7 questions in this chapter for which you will find the best answers in the NCERT Solutions provided by Jagran Josh.
Check NCERT study material for other subjects of Class 10:
NCERT Book for Class 10 Maths - NCERT Solutions for Class 10 Maths
NCERT Book for Class 10 Science - NCERT Solutions for Class 10 Science
NCERT Book Class 10 Social Science - NCERT Solutions for Class 10 Social Science
NCERT Book for Class 10 English - NCERT Solutions for Class 10 English
NCERT Exemplar Solutions for Class 10 Maths