Important Days in April 2023: National and International Dates List
Important Days in April 2023: April, the fourth month of the year is the first of four months to have a length of 30 days. And each day comes with a new event to rejoice. Check the article below to keep a tab on all the important days and dates in April 2023 of national and international significance.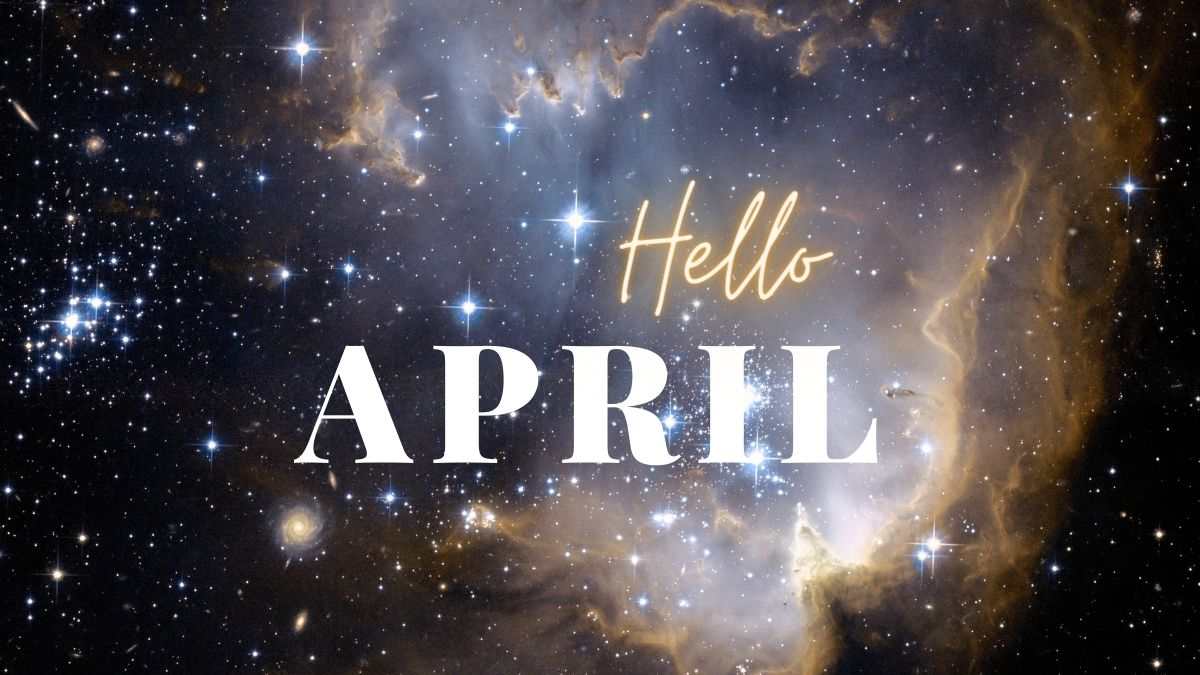 Important Days & Dates in April 2023
Important Days and Dates in April 2023: A list of important days and dates is required for several competitive exams, and aspirants are expected to know every nitty-gritty detail that occurs around the world.
India is the second-largest country in the world by population. A lot of diversity with unity is seen here. People together used to celebrate various festivals, events, important days, etc. Therefore, it is necessary to know all the important days that fall in the month of April 2023 so that none of the festivals, events, or their importance to celebrate are missed.
List of Important Days and Dates in April 2023
1st April – Aprils Fools' Day
April Fools' Day is also known as All Fools' Day and is celebrated for centuries but its origins are uncertain. According to some historians, it was first celebrated in 1852, when France switched from the Julian calendar to the Gregorian calendar and some say that it is related to the turn of the seasons.
1st April - Prevention of Blindness week
It is observed from 1st to 7th April to spread awareness against the causes of blindness and the ways to prevent them.
1st April - Odisha Foundation Day
Odisha Foundation Day is celebrated on the 1st of April every year in memory of becoming a separate province on April 1, 1936.
2nd April - World Autism Awareness Day
World Autism Awareness Day is observed on 2 April to raise awareness about autism and to educate people about it.
2 April- International Fact-Checking Day
On April 2, the world celebrates International Fact-Checking Day, which focuses on correcting the record and shielding the public from false information or "fake news." The International Fact-Checking Network (I.F.C.N. ), which collaborates with several media outlets worldwide, is responsible for its official promotion. The fact that April 2 happens the day after April Fools' Day adds to the date's significance by subtly highlighting the dichotomy between "fool vs fact."
2 April- Palm Sunday
The last week of Jesus' earthly ministry began on Palm Sunday. Palms are seen as symbols of peace and victory, and the fact that Jesus' arrival was marked by these plants points to the upcoming peace and victories that the people were expecting for.
3 April- Holy Monday
A day of the Holy Week, which is the week leading up to Easter, is Holy Monday, also known as Great and Holy Monday. The gospels claim that on this day, Jesus Christ cursed the fig tree, purified the temple, and answered those who questioned his authority.
4 April- International Day of Mine Awareness
Every Year on 4 April International Day for Mine Awareness and Assistance in Mine Action is observed to spread awareness about the threat caused by landmines to the safety, health, and lives of civilian populations and encourages state Governments to develop mine-clearing programs.
4 April- Holy Tuesday
Every year, the Tuesday of Holy Week is observed as Holy Tuesday worldwide. It is also referred to as "Fig Tuesday" because, on the day Jesus left Bethany for Jerusalem, he passed a barren fig tree on the road and used it as an illustration to instruct his students.
4 April- International Carrot Day
In 2003, the lively root's first annual festival was held with the sole purpose of honouring the essential salad ingredient. At present, the event is celebrated with great joy and interest in France, Italy, Sweden, Russia, Australia, Japan, and the United Kingdom.
4 April- Mahavir Jayanti
This is the most auspicious day for Jains and is observed by the Jain community across the world in memory of the last spiritual teacher of Jainism (Mahavir). This year it is celebrated on April 4.
5 April- National Maritime Day
On 5th April every year in India National Maritime day is observed because on this date in 1919 navigation history was created SS Loyalty, the first ship of The Scindia Steam Navigation Company Ltd journeyed to the United Kingdom. It was a red-letter day in the account of Indian navigation.
5 April- International Day of Conscience
The United Nations General Assembly observes the International Day of Conscience to recognise the significance of the human conscience, every April 5. An essential intellectual characteristic that sets humans apart from the rest of the animal kingdom is the conscience.
5 April- Holy Wednesday
On Holy Wednesday, Christians remember the bargain Judas made while working as a covert spy among the disciples. In Western Christianity, it is also known as Good Wednesday, Spy Wednesday, and Great and Holy Wednesday (in Eastern Christianity).
6 April - International Day of Sports For Development And Peace
An annual celebration of the ability of sport to promote social change, community development, and peace and understanding is observed as the International Day of Sport for Development and Peace.
April 06- Hanuman Jayanti
Hanuman Jayanti, a Hindu holiday, commemorates the birth of the Hindu deity and ardent Lord Rama devotee. The festival is celebrated on the full moon day of the Hindu month of Chaitra in the majority of Indian states.
7 April- World Health Day
As we know that "Health is wealth".
Therefore, World Health Day is celebrated worldwide every year on the 7th of April. Various programs and arrangements are managed by the World Health Organisation. It was the first time celebrated in 1950.
April 07- Good Friday
The world remembers Jesus Christ's crucifixion on the Friday before Easter, as Good Friday. This day is also referred to as Black Friday, Great Friday, Great and Holy Friday, and Holy Friday.
April 08- Holy Saturday
Holy Week, which lasts from Good Friday to Easter Sunday, is when Christians get ready for the latter. The day honours the Harrowing of Hell while Jesus Christ's body was in the tomb.
April 09- Easter Sunday
Easter is a significant Christian holiday in which believers commemorate Jesus Christ's resurrection. According to the Bible, Christ died on the cross on a day known as Good Friday. The Bible claims that on Easter Sunday, Jesus was raised from the dead and brought back to life.
10 April - World Homoeopathy Day (WHD)
WHD is observed every year on 10 April to pay tribute to the founder and father of the Homeopathy system of medicine Dr. Christian Friedrich Samuel Hahnemann. The main aim of this day is to spread knowledge about Homeopathic medicine in public health. In fact from 10 April to 16 April World Homeopathy Week is celebrated annually and is organized by the World Homeopathy Awareness Organisation. Basically, this day is celebrated both for homoeopaths and also for those who have been healed with homoeopathy.
10 April - Siblings Day
Siblings are an important part of our lives. One cannot imagine his or her life without siblings. To honour our siblings, to show affection, to appreciate one another. National Siblings Day is celebrated every year on April 10. In India, the occasion of Raksha Bandhan celebrates the special bond between siblings. Siblings Day is celebrated in many parts of the world like the United Kingdom, Australia, India, etc. but is not federally recognized.
11 April - National Safe Motherhood Day (NSMD)
NSMD is observed on 11 April every year to create awareness about maternity facilities, lactating women, and also for proper health care given to women.
11 April- World Parkinson's Day
World Parkinson's Day is observed annually on April 11 to bring attention to this degenerative condition of the neurological system. Over 10 million people worldwide suffer from Parkinson's disease, according to the latest data from the Parkinson's Foundation.
13 April - Jallianwala Bagh Massacre
It took place on 13 April 1919 at Amritsar and is also known as the Amritsar massacre. On this day, British troops under the Command of Gen Dyer fired on a large crowd of unarmed Indians in Amritsar in Punjab of India. Several hundred people were killed and many hundreds were wounded.
14 April- B.R. Ambedkar Remembrance Day
B.R. Ambedkar Remembrance Day is also known as Ambedkar Jayanti or Bhim Jayanti which is observed on 14 April to commemorate the memory of B.R. Ambedkar. This day celebrates the birthday of Baba Saheb Bhimrao Ambedkar, an Indian politician, and social rights activist.
April 14: Puthandu or Tamil New Year
The first day of the year on the Tamil calendar is called Puthandu, commonly known as Tamil New Year. This celebration usually falls on the April 14 of the Gregorian calendar. It is celebrated with traditional ceremonies, eating, and cultural events in the Indian state of Tamil Nadu as well as in some regions of Sri Lanka and Malaysia.
It is a spring harvest festival that is celebrated every year on April 13 or 14 by members of the Punjabi community. This year it is celebrated on April 14. It is one of the significant festivals for Sikhs, which is observed in India and throughout the world.
April 14: Solar New Year or Mesha Sankranti
In the Hindu lunisolar calendar, Mesha Sankranti denotes the first day of the solar cycle year, which is also known as the solar New Year. It symbolises a particular solar movement that marks the sun's entry into the sign of Aries, according to ancient Sanskrit literature. In the Assamese, Odia, Punjabi, Malayalam, Tamil, and Bengali calendars, the solar cycle year is important. The day also serves as the foundation for important Buddhist, Sikh, and Hindu festivals.
Vishu, the cultural festival celebrates the Hindu New Year in the part of Kerala, Tulu Nadu, and Mahe of India. According to the Malayalam solar calendar, the first month of Medam is referred to as Vishu. It is observed annually on April 15. The Malayalam New Year is observed with tremendous fervour and pomp for a better future full of optimism and hope.
The first day of the Bengali calendar is called Poila Boishakh, often referred to as Bangla Noboborsho. It is observed on April 14 in Bangladesh and April 15 in the Indian states of West Bengal, Tripura, Jharkhand, and Assam (Barak Valley), according to the lunisolar calendar. The Bengali business class begins its fiscal year on this day as well.
17 April - World Haemophilia Day
World Haemophilia Day is observed on 17 April every year to increase awareness about hemophilia disease and other inherited bleeding disorders. In 1989, World Haemophilia Day was started by the World Federation of Haemophilia (WFH) in honor of WFH founder Frank Schnabel's birthday.
18 April- World Heritage Day
This day is observed every year on 18 April to preserve the human heritage and recognize the efforts of all the relevant organizations in the field. This day was announced by the International Council on Monuments and Sites (ICOMOS) in 1982 and was approved by the General Assembly of UNESCO in 1983.
19 April - World Liver Day
It is observed on 19 April to spread awareness about the diseases related to the liver. The liver is the second largest organ in the body. After the brain, it is also the second most complex organ in the body. It performs various crucial functions associated with digestion, immunity, metabolism, and the storage of nutrients within the body.
12 Important and Unknown Facts about World Liver Day
21 April - National Civil Service Day
Every year on 21 April Civil Service Day is celebrated to rededicate and recommit themselves to the cause of the people. On this day Civil servants from various parts of the country come together, share their experiences and also learn about others' experiences of working in the public sector.
22 April- Eid-Ul-Fitr
Eid-ul-Fitr is observed during the first three days of Shawwl, the tenth month of the Islamic calendar, and marks the conclusion of Ramadan, the Muslim holy month of fasting. It is customarily observed with a special meal, which for many Muslims is their first meal during the day in a month.
22 April- World Earth Day
This day is observed every year on 22 April to mark the anniversary of the birth of the modern environmental movement in 1970. In the Universe Earth is the only planet where life is possible and so it is necessary to maintain this natural asset. World Earth Day is celebrated to increase awareness about the importance of the planet.
22 April- Akshaya Tritiya
The Hindu and Jain communities revere and celebrate Akshaya Tritiya, also known as Akha Teej, as a very auspicious and sacred day. People perform various rituals and other spiritual practices to fulfill their desired wishes.
23 April - World Book and Copyright Day
Every year on 23rd April this day is celebrated to promote the enjoyment of books and reading. It is necessary to recognize the magical powers of books because they generate a link between the past and the future, a bridge between generations and across cultures.
23 April - English Language Day
English Language Day is celebrated on 23 April annually and is a United Nations (UN) observance day. The day coincides with both the birthday and death day of William Shakespeare and World Book Day
24 April - National Panchayati Raj Day
National Panchayati Raj Day is celebrated every year on 24 April in India. On this day Constitution came into force with effect on 24 April 1993. In 2010 the first National Panchayati Raj Day was celebrated. A new part in the Constitution Part IX was added bypassing the 73rd Amendment Act from Article 243 to 243 (O) titled "The Panchayats" and a new Eleventh Schedule consisting of 29 subjects within the functions of Panchayats was also added.
24 April: Sachin Tendulkar's Birthday
The God of Cricket has set an example as the best cricketer who was loved by all the people in the world. He is an inspiration to millions of people and is also known as a master blaster, little master, etc.
24 April: World Day For Animals in Laboratories
World Lab Animal Day is another name for World Day For Animals In Laboratories, observed every year on April 24 globally. The purpose of this day is to draw attention to the suffering and killing of animals that take place in laboratories all around the world.
25 April - World Malaria Day
World Malaria Day is celebrated every year on 25 April to raise awareness about the disease malaria, how to control it, and how to eradicate it completely. In 2008, the first Malaria Day was celebrated, which was developed from Africa Malaria Day, which was an event observed since 2001 by the African governments. At the 60th session of the World Health Assembly in 2007, it was proposed that Africa Malaria Day be changed to World Malaria Day.
26 April - World Intellectual Property Day
This day is celebrated every year on 26 April and was established by the World Intellectual Property Organisation (WIPO) in 2000 to raise awareness of how patents, copyright, trademarks, and designs impact daily life. And also it plays an important role that intellectual property rights play in encouraging innovation and creativity.
27 April- World Tapir Day
World Tapir Day is marked every year on April 27 in an effort to bring attention to these seriously endangered species of Tapir and to promote protection for present and future generations. The purpose of the day is to spread knowledge about this unpopular animal and prevent the extinction of this endangered species.
27 April- World Design Day
The day honours all facets of design, including form, aesthetics, and functionality. Additionally, it advances visual communication, graphic design, awareness, promotion, management, and training on a global scale. The purpose of World Design Day is to inspire and increase public awareness of the importance of design.
28 April - World Day for Safety and Health at Work
This day is observed on 28 April every year by the International Labour Organisation (ILO) since 2003. This day marks how to improve occupational safety, and health and looks to continue these efforts through several changes like technology, demographics, climate change, etc.
29 April - International Dance Day
It is observed on April 29 annually and is also known as World Dance Day. It is a wake-up call for governments, politicians, and institutions that have not yet recognized the importance of dance.
29 April- Sita Navami
Sita Navami marks the birth anniversary of Maa Sita. Also known as Sita Jayanti, it is celebrated exactly after one month after Ram Navami. On this day, married women observe a fast and offer prayers for their husbands' long lives.
29 April- International Astronomy Day
International Astronomy Day is observed twice a year, on May 15 and October 9, respectively, just before the first quarter moon of spring and fall. Doug Berger, who at the time served as the president of the Astronomical Association of Northern California, established World Astronomy Day. He wanted to pique urban residents' interest in astronomy.
29 April- International Sculpture Day
Every year, on the last Saturday in April, which occurs on April 29 this year, we mark International Sculpture Day. It is a celebration that honours sculpting and works that have been sculptured.
30 April - World Veterinary Day
Every year on the last Saturday of April, people around the world come together to raise awareness about the vital roles that veterinarians play. The World Organisation creates this day for animal health and the World Veterinary Association.
30 April- International Jazz Day
Every year on April 30, World Jazz Day is observed to honour the origins of jazz and its global impact. Jazz, which is referred to as "America's classical music," originated in New Orleans more than a century ago. In 2011, the UN and renowned jazz musician Herbie Hancock collaborated to establish International Jazz Day.
April 30- Ayushman Bharat Diwas
The purpose of Ayushmaan Bharat Diwas is to promote the goals of the Ayushman Bharat Yojana. This program demonstrates the accomplishment of Indian government goals that are in line with the UN's Sustainable Development Goals (SDGs).
So, these are the National and International important Days in April 2023 month which may also help in the preparation for several exams and also enhance your knowledge.
April 2023 Important Days

April Dates

Name of Important Days in April

1 April

1 April

1 April

Prevention of Blindness week

2 April

3 April

Holy Monday

4 April

4 April

Mahavir Jayanti

5 April

7 April

7 April

Good Friday

8 April

Holy Saturday

9 April

Easter Sunday

10 April

11 April

11 April

National Pet Day

13 April

14 April

17 April

18 April

21 April

22 April

23 April

24 April

25 April

26 April

28 April

30 April

World Veterinary Day

30 April

Ayushman Bharat Diwas
Also, Read
FAQ
What does April symbolize?
April is named after the Greek goddess of love, Aphrodite.
When is World Health Day celebrated?
Every year on April 7th, World Health Day is celebrated worldwide.
When is World Autism Awareness Day?
World Autism Awareness Day is observed on April 2nd to raise awareness about autism and educate people about it.
When is Odisha Foundation Day observed?
Odisha Foundation Day is celebrated on the 1st of April every year in memory of becoming a separate province on April 1, 1936.